Recommended Vaccines For Children: Birth to 6 Years Old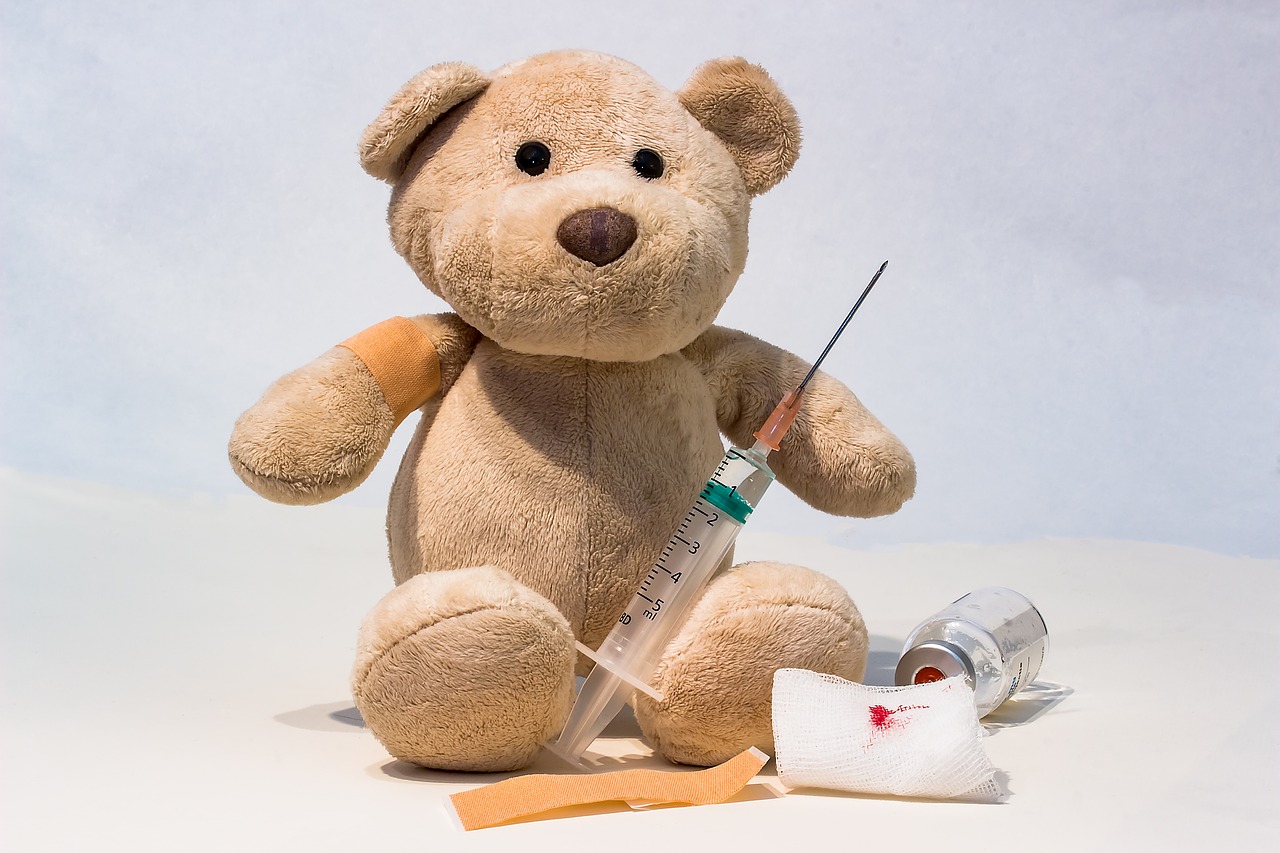 Recommended Vaccines for Children: Birth to 6 Years Old
Getting your children vaccinated gives you the assurance that they will be protected from serious diseases that can cause extreme complications. However, to ensure that they are completely safe, it's important to follow the immunization schedule as instructed. Don't forget to ask your pediatrician if your children are up-to-date with the recommended vaccines for them.
The following are vaccinations normally recommended for infants and young children.
HepA vaccine – protection against hepatitis A
HepB vaccine – protection against hepatitis B
DTaP vaccine – protection against diphtheria, tetanus, and pertussis (whooping cough)
Hib vaccine – protection against Haemophilus influenza type b
IPV vaccine – protection against polio
PCV13 vaccine – protection against pneumococcal diseases
RV vaccine – protection against rotavirus
Influenza vaccine – protection against influenza
MMR vaccine – protection against measles, mumps, and rubella
Varicella vaccine – protection against chickenpox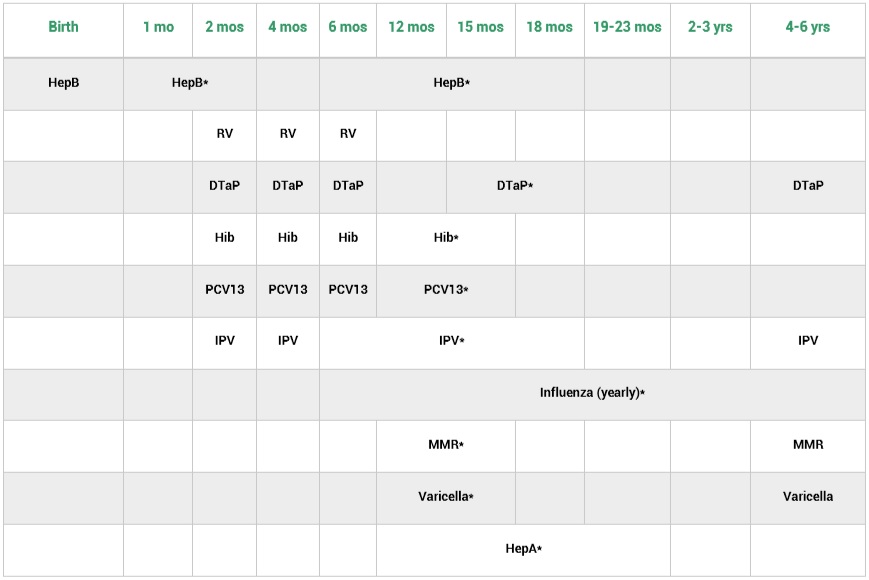 *Range of recommended ages of children
Take note of the following:
The first dose of HepB vaccine is ideally given within 24 hours of birth. However, children who have not been immunized before can still get it at any age. Infants who were born with low birth weight normally get the vaccination at 1 month or when they are discharged from the hospital.
Children younger than 9 years old who get the flu vaccine for the first time will have to get it in 2 separate doses at least a month apart.
Children younger than 9 years old who have gotten at least 2 doses of flu vaccine (in the same or different seasons) are only required to get one dose.
Children younger than 5 years old are at risk for health problems from the flu. Other high-risk groups include kids with chronic medical conditions, which include heart problems, diabetes, HIV, asthma, or sickle cell disease.
The DTaP vaccine is also recommended for women during their pregnancy.
Both HepA and MMR vaccine can be given to babies as young as 6 months old if they will be traveling internationally. Be sure to tell your pediatrician about this before getting them vaccinated.
One last thing: There's no need to start all over if your child was unable to take a shot on time. Even if the second shot was scheduled a month apart from the first and it's been three months since then, your child can still catch up. Just make sure to bring your child back for their dose as soon as possible. Should you have any issues or concerns you'd like to address, don't hesitate to talk about them with your pediatrician.
Turn an Old Clunker into a Life-Changing Tool
Wouldn't it be wonderful to get rid of your unwanted vehicle for a meaningful purpose? By handing it over to us at Kids Car Donations, you can help heal the severely sick children in your community. We'll auction off your vehicle and use the generated proceeds to help fund our nonprofit organization partners that provide direct assistance to kids who are facing serious medical conditions.
Once you inform us of your decision to donate, we'll coordinate with a local towing company to have your vehicle towed for free. We'll also be the ones to process all your papers. All that's left for you to do is to wait for your 100% tax-deductible receipt to arrive in your mailbox. You can use this receipt to claim your tax deduction in the next tax season.
For more information on our vehicle donation program, check out our FAQs page. If you have questions, call us at 866-634-8395 or send us a message online.
You can make your car donation by filling out our secure online donation form or calling us directly. We accept almost all types of vehicles regardless of their age or condition, which means we accept even vehicles that are no longer in good running condition. We also accept vehicle donations anywhere in the United States since we have vehicle donation programs in all 50 states.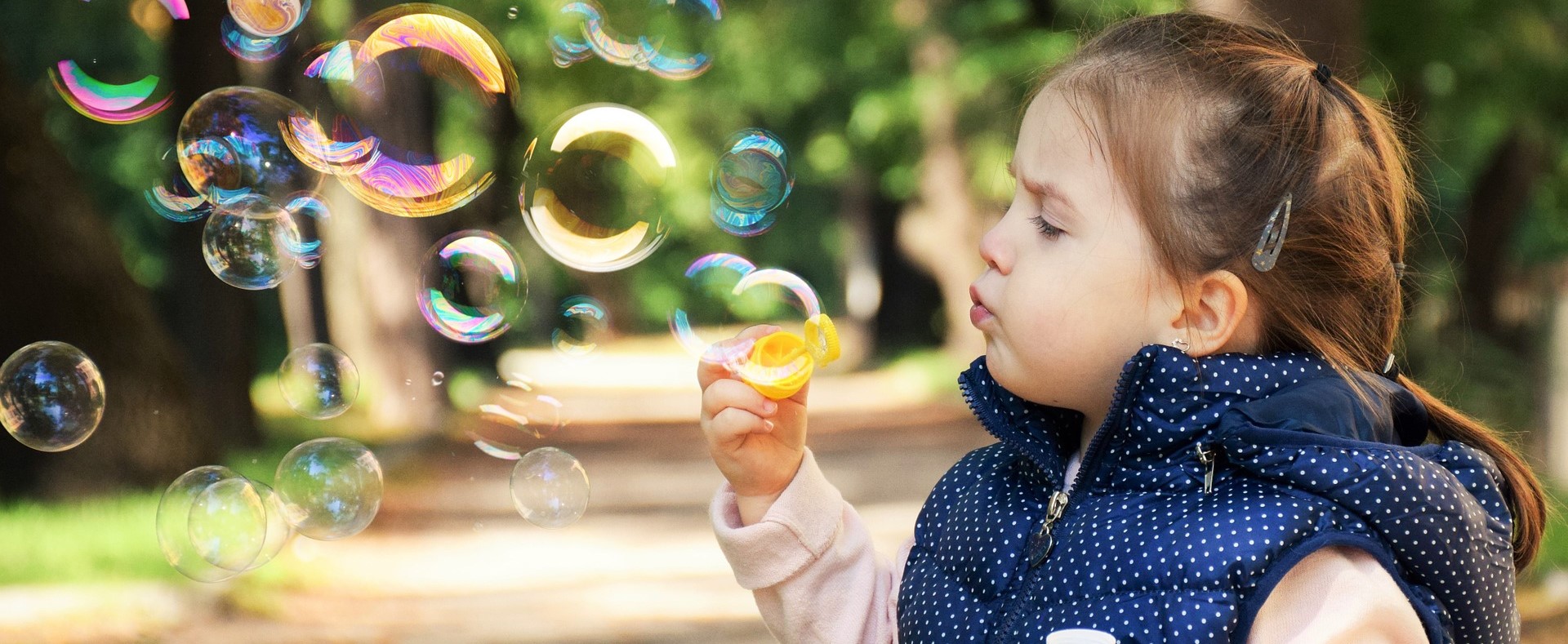 Ready to Repurpose Your Clunker?
Are you ready to repurpose your old and unwanted car? Call us at 866-634-8395 now and give hope of healthier days ahead for those kids facing severe health challenges in your community with your car donation!