Recommended Vaccines For Children: 7 Years to 18 Years Old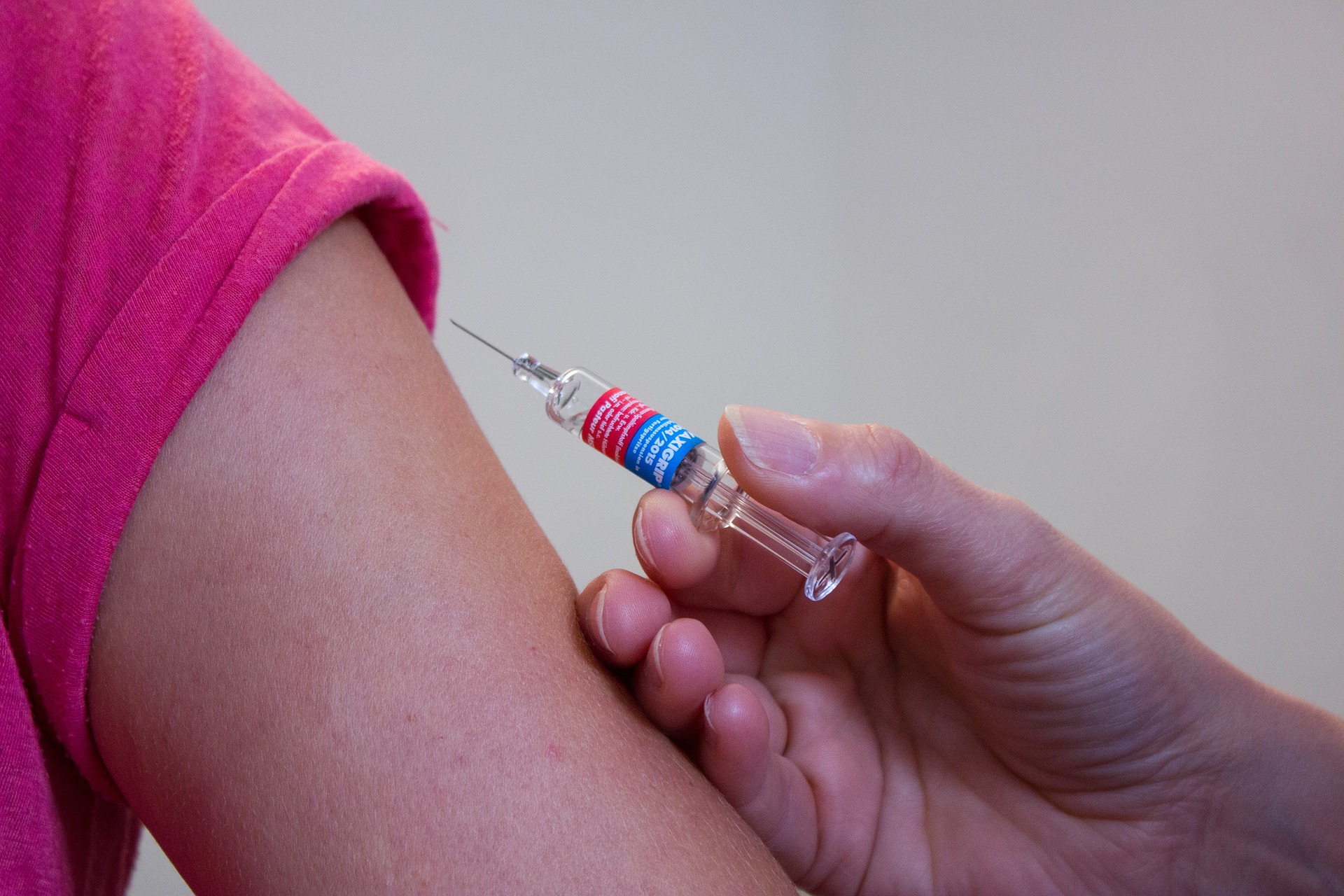 Recommended Vaccines for Children: 7 to 18 Years Old
One of the best ways to make sure that your child is kept safe from major diseases is by getting them vaccinated at the right time. To guarantee that your child is fully protected, just follow the immunization schedule and ask your pediatrician what other vaccines your child may need.
Below are the types of vaccinations ideal for children ages 7 to 18 years old.
HepA vaccine – protection against hepatitis A
HepB vaccine – protection against hepatitis B
DTaP vaccine – protection against diphtheria, tetanus, and pertussis (whooping cough)
HPV vaccine – protection against human papillomavirus
IPV vaccine – protection against polio
Influenza vaccine – protection against influenza
MMR vaccine – protection against measles, mumps, and rubella
Varicella vaccine – protection against chickenpox
Meningococcal vaccine – protection against meningitis
Pneumococcal vaccine – protection against pneumococcal diseases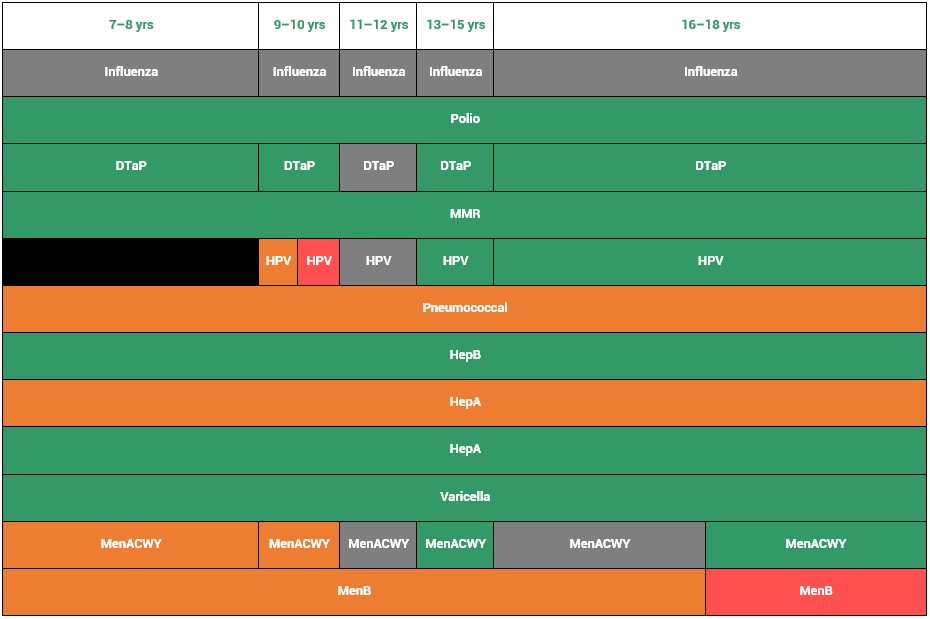 Legend: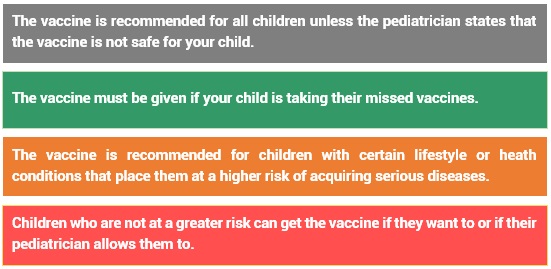 Important guidelines to remember:
The flu vaccine should be taken every year, starting with babies who are 6 months old.
Children who are 11 to 12 years old should get a two-shot series of the HPV vaccine. Those with a weak immune system and teens who have started taking their first series at 15 or older are required to get a series of three shots.
Children who are 11 to 12 years old need to get one shot of the meningococcal conjugate vaccine or the MenACWY. As they turn 16, they will be advised to get a booster shot. The MenB vaccine, which prevents serogroup B meningococcal, is recommended for teenagers aged 16 to 18 years old.
Children and teens with chronic medical conditions such as diabetes, heart failure, asthma, or a weakened immune system might need additional vaccinations. Check with your pediatrician if your child has any of these medical conditions or has a history of any health issues.
If your child is traveling, especially in a country with high endemic hepatitis A, be sure to tell your pediatrician Your child is likely to get other immunizations besides the HepA vaccine.
In case your child has missed a shot, it's completely alright. They can still get the vaccine in their next appointment with their pediatrician.
Take Part in a Meaningful Cause Today
Did you know that you can enable seriously ailing children to have their healthy lives back with a simple vehicle donation to Kids Car Donations? We will auction off your donated vehicle and use the proceeds to support our charity partners in delivering essential services directly to needy children.
At the same time, you'll also give yourself some exciting perks, including the privilege to receive a top tax deduction and free pickup and towing services. You'll also get to enjoy our quick, hassle-free, and no-paperwork donation process.
For more information about our vehicle donation program, feel free to visit our FAQs page. If you have questions, you may call us at 866-634-8395 or send us a message online.
You can donate your car today by filling out our secure online donation form or calling us directly. We accept almost all types of vehicles regardless of their age or condition. We also accept vehicle donations anywhere in the United States since we have vehicle donation programs in all 50 states.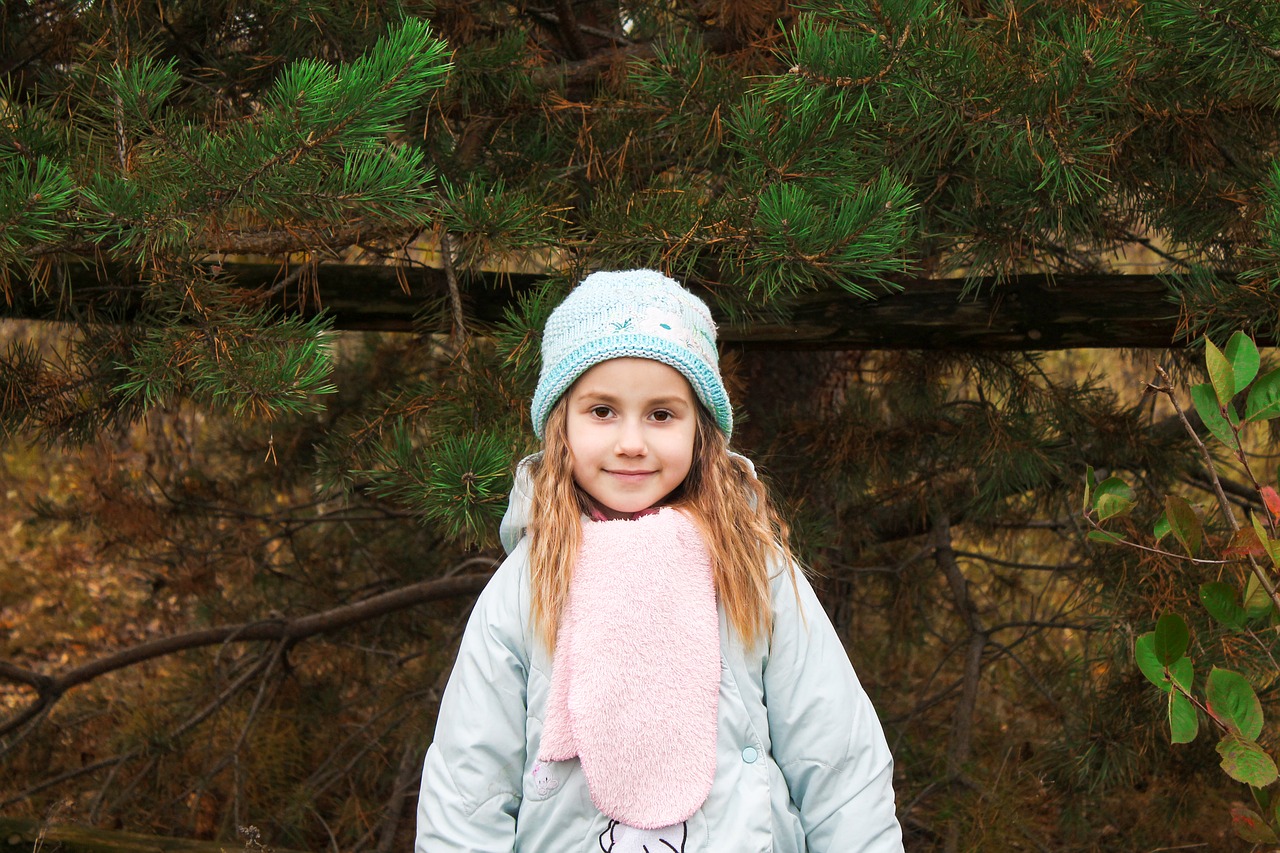 Make a Difference in the Lives of Ailing Kids Now!
If you've long wanted to reach out to sick children confined in hospitals in your area and make a difference in their lives, now is the best time to do so. Call us at 866-634-8395, and take part in our car donation program now!