Holiday Baking to Try With Your Kids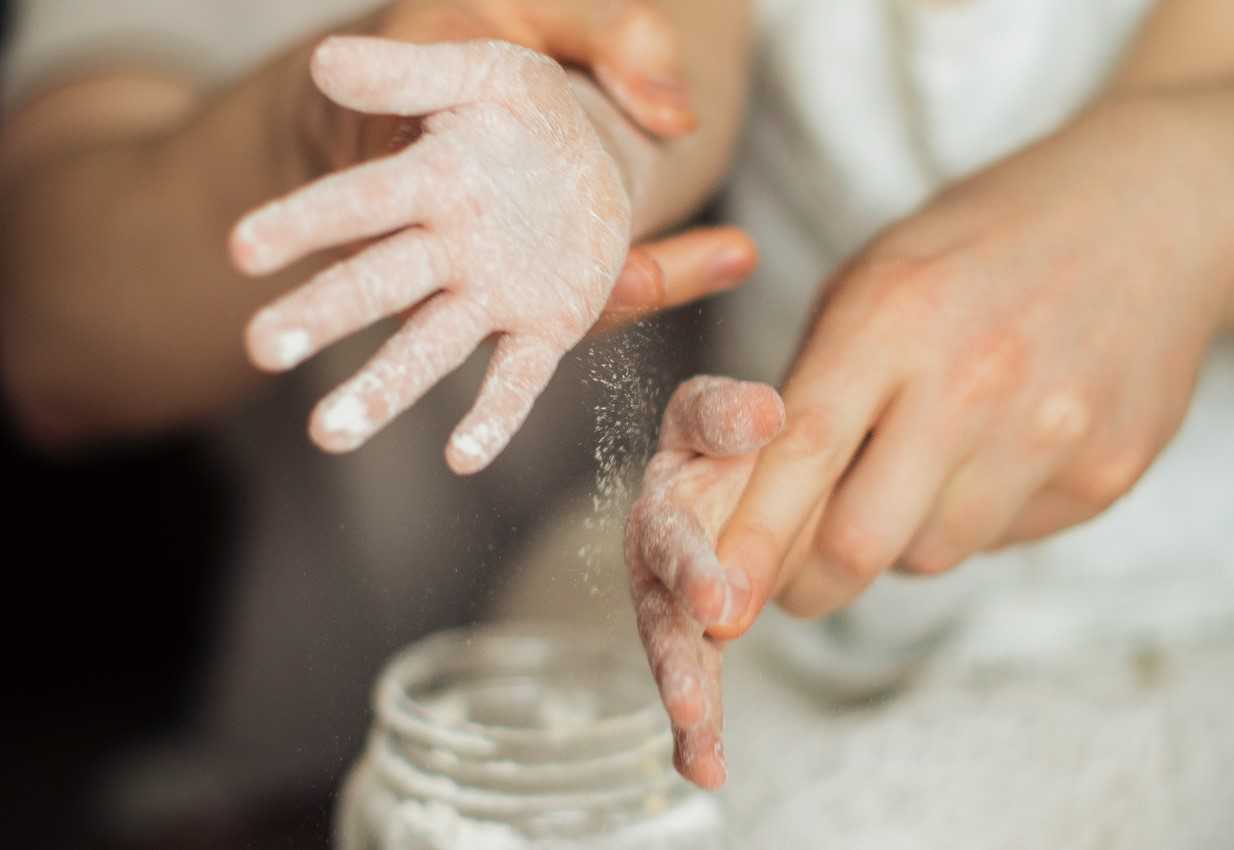 Make Your Holidays Extra Sweet This Year!
Nothing says quality time with the family like baking holiday treats together. If you want this year's Christmas to be jollier than usual, you better get your kids to join you in the kitchen to create the most delicious holiday confections.
We've rounded up some of the easiest recipes we've found on the Internet. You'll be thrilled to see your little baking elves following these steps without breaking a sweat. Who knows, you might have a future Martha Stewart on your hands!
1. Sugar Cookie Christmas Trees
Who needs colored icings when you can just use a simple white frosting to coat your sugar cookies and some sprinkles for decorations? That way, your kids won't have to make a mess in the kitchen. Plus, they taste just as splendid!
Ingredients:
2 cups all-purpose flour
1 egg
1 tbsp milk
1 tsp vanilla
1/3 cup butter, softened
1/3 cup shortening
3/4 cup sugar
Dash of salt
Decorative sprinkles
Royal Icing
Directions:
In a large bowl, beat butter and shortening using an electric mixer for 30 seconds. Add baking powder, salt, and sugar; and beat until combined. Then, beat in egg, vanilla, and milk until combined.
Beat in as much of the flour as possible with the mixer, and stir in any remaining flour. Split the dough in half and cover. Chill for one hour.
Preheat the oven to 375°F. Roll half of the dough at a time to 1/8 to 1/4 inch thickness on a lightly floured surface. Cut out the dough with tree-shaped cookie cutters, or you can let your kids do it.
Place each of them on ungreased cookie sheets and make sure that they are 1 inch apart. Bake for 7 to 9 minutes, or until you notice the edges becoming firm and the bottoms turning lightly brown.
Cool them on a wire rack. Frost with Royal Icing and let your kids decorate them with sprinkles.
Royal Icing ingredients:
4 tsp meringue powder
2 cups sifted powdered sugar
1-2 tbsp warm water
1/4 cup warm water
1/4 tsp cream of tartar
Stir meringue powder, cream of tartar, and powdered sugar together.
Add the 1/4 cup of warm water. Beat with an electric mixer on low speed until combined. Then, set the mixer to high speed and beat for 7 to 10 minutes until very stiff.
Add 1 to 2 tablespoons of water, one teaspoon at a time.
2. Peanut Butter Reindeer Cookies
Kids can't get enough of peanut butter cookies, which is why you'd want to give this simple recipe a try. Baking PB reindeer cookies might sound like a challenge, but trust us, you and your kiddos can get it done in no time! Go ahead and make Rudolph proud!
Ingredients:
1 1/2 cups all-purpose flour
1 egg
1/2 cup peanut butter
1/2 cup butter or margarine
1/2 cup packed brown sugar (or 1/4 cup honey)
1/2 tsp baking soda
1/2 tsp baking powder
1/2 tsp vanilla
Small pretzels
Colored chocolate candies
Directions:
In a large bowl, beat the peanut butter and butter (or margarine) using an electric mixer on medium to high speed for 30 seconds. Add brown sugar, granulated sugar, baking powder, and baking soda; beat until combined, and be sure to scrape the sides of the bowl occasionally. Beat in vanilla and egg until combined.
Beat in as much of the flour as you can with the mixer and stir in any remaining flour. Cover and chill the dough until easy to handle.
Shape the dough into perfectly round 1-inch balls. Place a 1/4-inch oval-shaped ball on top, extending vertically just below the circle.
Place the dough on greased cookie sheets. While you're at it, have your kids sort the chocolate candies into different bowls.
Add colored chocolate candies for the eyes and nose, and for the antlers, use pretzels. Give your kids the freedom to pick the colors. Bake for 5 to 7 minutes in the oven.
Remove the cookies from the oven when the edges start to color and the centers appear underdone. Allow them to cool on the baking sheet for 5 to 10 minutes before taking them out.
3. Strawberry Santa Claus
What's better than strawberries? Strawberry mini Santas! They're super easy to make, super pleasant to the eyes, and super yummy to the tummy!
Ingredients:
1 package cream cheese, softened
1/2 cup marshmallow cream
Large fresh strawberries
Fresh or canned pineapple chunks
White fudge covered Oreos
Miniature semisweet chocolate chips
Frilled toothpicks
Directions:
Place cream cheese mixture in decorating bag fitted with #17 star tip.
In a medium bowl, beat marshmallow cream and cream cheese with an electric mixer on high speed. Beat until fluffy.
Cut the strawberries in 1/2 crosswise. Have your kids place a chunk of pineapple between each strawberry and secure them with a toothpick.
For Santa's eyes, press chocolate chips into the pineapple chunk. Pipe cream cheese around the pineapple to form his beard, and around the top-bottom part of the strawberry for the fur of his hat. You can leave the eye part to your kids.
Refrigerate for at least 2 hours.
Serve on white cream covered Oreos or any white cookie you prefer.
4. Christmas Cornflake Wreath Cookies
Wreaths aren't just for decoration — you can eat them, too, but just not the actual ones, of course!
Ingredients:
6 cups corn flakes
1 pack regular marshmallows (or 4 cups miniature marshmallows)
1 tsp green food coloring
1/3 cup butter
Red cinnamon candies
Directions:
In a large saucepan, melt butter over low heat.
Add marshmallows. Stir until completely melted. Remove from heat and stir in food coloring.
Add corn flakes. Stir until well coated. You can assign the kids this step.
Portion evenly the warm cereal mixture using a 1/4 dry measuring cup coated with cooking spray.
Shape them into individual wreaths using buttered fingers. Dot with cinnamon candies for the finishing touch.
Spread the Holiday Cheer to Suffering Children
Before hitting the kitchen with your mini chefs, do spare a couple of minutes to think of the kids in your local area who won't be able to experience a joyous Christmas due to illness. Rather than preparing cookies and warm milk for Santa, these girls and boys are stuck on their sickbeds, hoping for a Christmas miracle.
Guess what? You can help grant their number one wish. All you have to do is to donate an old vehicle to Kids Car Donations.
Your unwanted vehicle can be an invaluable source of support for your community's ailing youngsters once we sell it at auction. We'll use the generated funds to finance the vital programs of our nonprofit partners. Through your donation, young beneficiaries will receive comprehensive medical assistance, including free treatment, emotional support, relief of pain and trauma, and many other essential services.
You'll also benefit from your generous donation. Within 30 days after selling your vehicle, we'll mail to you its 100% tax-deductible sales receipt. You will need this receipt to claim your top tax deduction in the upcoming tax-filing season.
You can also count on us to manage all your paperwork and haul your vehicle away for free whenever you want us to collect it. We can pick up your donation anywhere in the United States. Oh, and did we mention that we accept almost all types of vehicles regardless of their age or condition?
However, all the material perks that will come your way are nothing compared to the greatest reward you'll get: the priceless feeling of joy and satisfaction for doing something that can help save the lives of critically ill children.
For more information on our donation process, feel free to visit our FAQs page. For inquiries, you may reach us anytime at 866-634-8395 or send us a message online.
Ready to Touch Lives?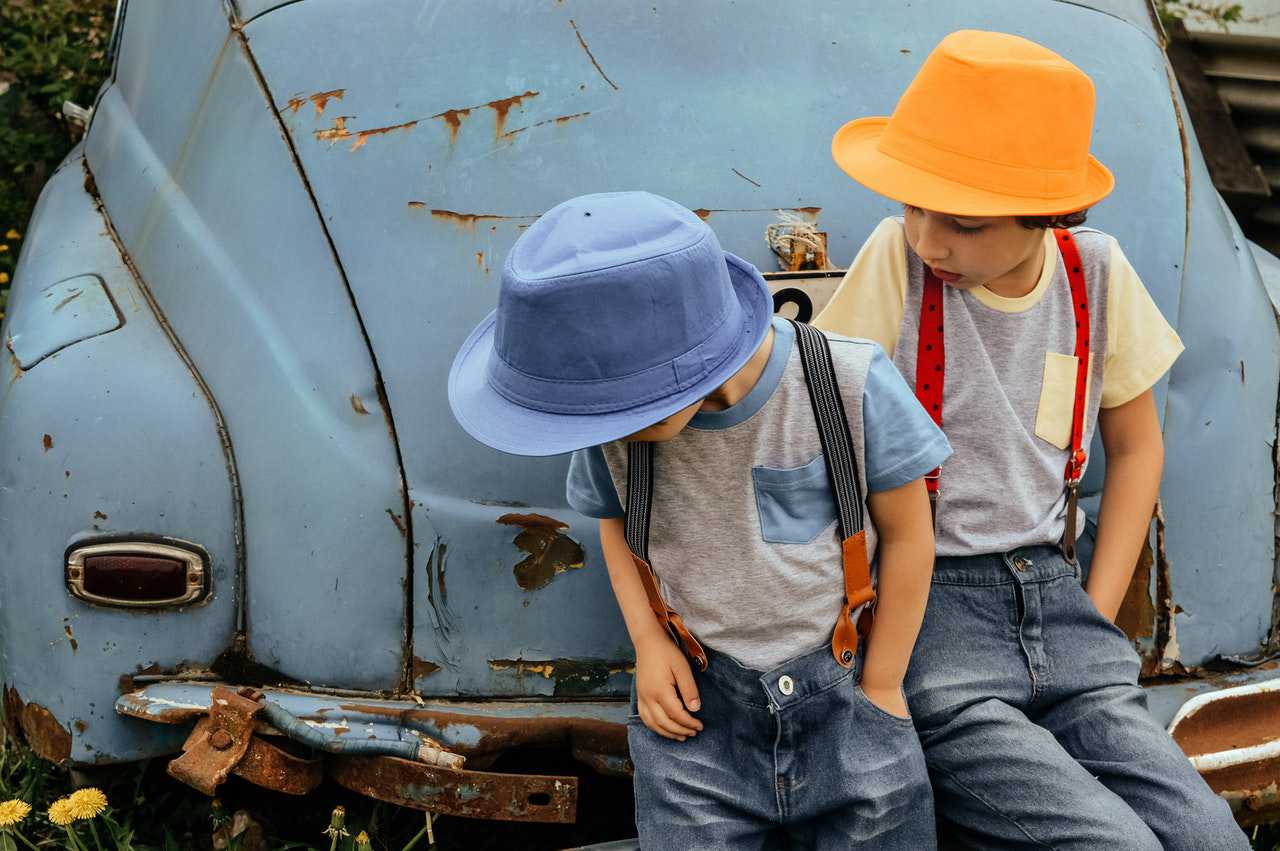 This holiday season, give the gift of hope to the severely ill children in your local area. It will be our pleasure to turn your barely running vehicle into a life-saving tool when you hand it over to us. Call Kids Car Donations at 866-634-8395 or fill out our online donation form now!