8 Tips to Spring Clean Your Garage
8 Tips to Spring Clean Your Garage – Here's How You Can Be Productive During Your Isolation Period
Millions of Americans are stuck at home as authorities enforce stay-at-home and other preventive measures to fight off the fast-spreading novel coronavirus. Sure, it can get pretty boring at times, especially if you've already run out of ideas on how to spend your day.
We're here to suggest one satisfying activity for you: spring clean your garage.
8 Tips to Give Your Garage a Fresh New Look
While your garage serves as your car's haven, it can also be a dumpsite for your no-longer-used items. It's the resting place of all your junk!
If it's been months since you last decluttered your garage space, now would be the best time to tidy it up once more! Besides, wouldn't you want to be productive during your isolation period? There's certainly no excuse for you not to try doing these eight steps of spring cleaning your garage:
You may not like the sound of this, but you need to start by removing every single object you can find in your garage. Segregate all things into four categories: keep, sell, donate, and dispose of.
Your "sell box" should contain items that are still of good value, while your "donate pile" should be for your old stuff that can still be useful for the less fortunate. As for the things that you prefer to keep, make sure you know where to store them other than your garage. You might even want to consider recycling them.
With your garage now clutter-free, it's time to start spring cleaning. Open all windows and doors to give your garage a good airing before you begin sweeping and vacuuming. Remove all the cobwebs, dirt, and dust. See to it that you don't miss any corners of the area.
Wash your garage floor using a good hose and a gentle cleanser. Spray a few puddles of Pine-Sol multi-purpose cleaner on the surface. Get your spigot on full blast, and begin hosing down to completely wash away any debris. Once you're done, leave your garage door open for the night.
Use warm water, dish detergent, and a sponge to scrub your garage windows. For stubborn stains, use pure vinegar to remove them. Scrub and rinse thoroughly until you see everything's completely spotless.
After the last rinse, scrape the windows with a small hand squeegee. Make sure to wipe the blade after every stroke to stop particles from damaging the windows. Lastly, dry the windows with a microfiber cloth.
Properly dispose of any chemicals.
If you have old chemicals, paint cans, and other hazardous materials, see to it that you get rid of them properly. Don't just throw them away. You may contact your local sanitation department to be guided accordingly.
Think of all the things you can use your garage for — a storage space for your automobile, a woodworking area, or a trash site. Map out the entire space and designate a specific zone for each purpose. This will make things easier for you the next time you look for tools or car items.
You can't organize if you don't have any storage units now, can you? You'll need to buy shelving units and storage cabinets. Depending on your items and how you'd want your garage to look like, you might also need storage bins, bike racks, and hooks.
A good tip is to go vertical. By having vertically oriented storage units, you'll be able to keep clutter off the floor.
Get rid of a no-longer-used vehicle.
If you're thinking of disposing of an old car or a hardly running motorcycle that's just gathering dust in your garage, this would be the perfect opportunity to do so! While selling can be a good option, it may take you a lot of time and effort to find a potential buyer since it's a second-hand item that's no longer in the best of shape. Your vehicle might need some repairs and modifications, which would cost you big bucks.
The Best Way to Dispose of That Clunker
Donating your clunker to us at Kids Car Donations will save you from the hassles of getting it out of your property. We'll tow it away from your garage wherever you're residing in the country, and you won't be spending a single dollar for this.
Best of all, you get to transform young lives while getting a handsome tax deduction at the same time.
We will place your vehicle up for auction, with the generated funds going straight to our child-focused charity partners. These nonprofits will then use the money to support the treatment of sick children in your community through a range of vital programs where they will have access to quality health care and material assistance. Underprivileged parents will also benefit from unique parenting classes offered by our charity partners.
To thank you for supporting our mission, we'll deliver to you your 100-percent tax-deductible sales receipt via mail after we sell your donated vehicle. With this receipt, you can claim your tax write-off in the next tax season.
To know what types of vehicles we usually accept, head over to this page.
For more information on our vehicle donation program, check out our FAQs page. To find out what measures we've undertaken to protect our donors from the coronavirus infection, head over to this link.
If you have questions or concerns, give us a call at 866-634-8395 or leave us a message online. We'll get back to you as quickly as we can.
Remove that Eyesore Now!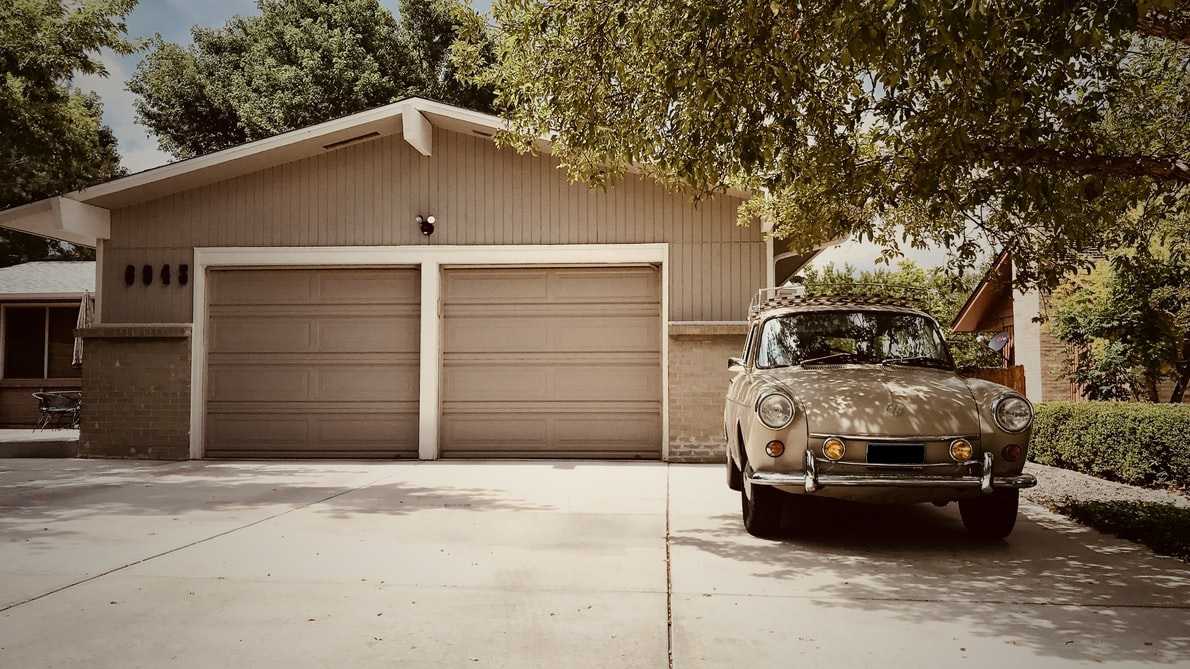 Are you ready to get that eyesore out of your garage? We bet you are! Dial 866-634-8395 or donate to us here!