How to Get Rid of Rust Before It Eats Your Car Alive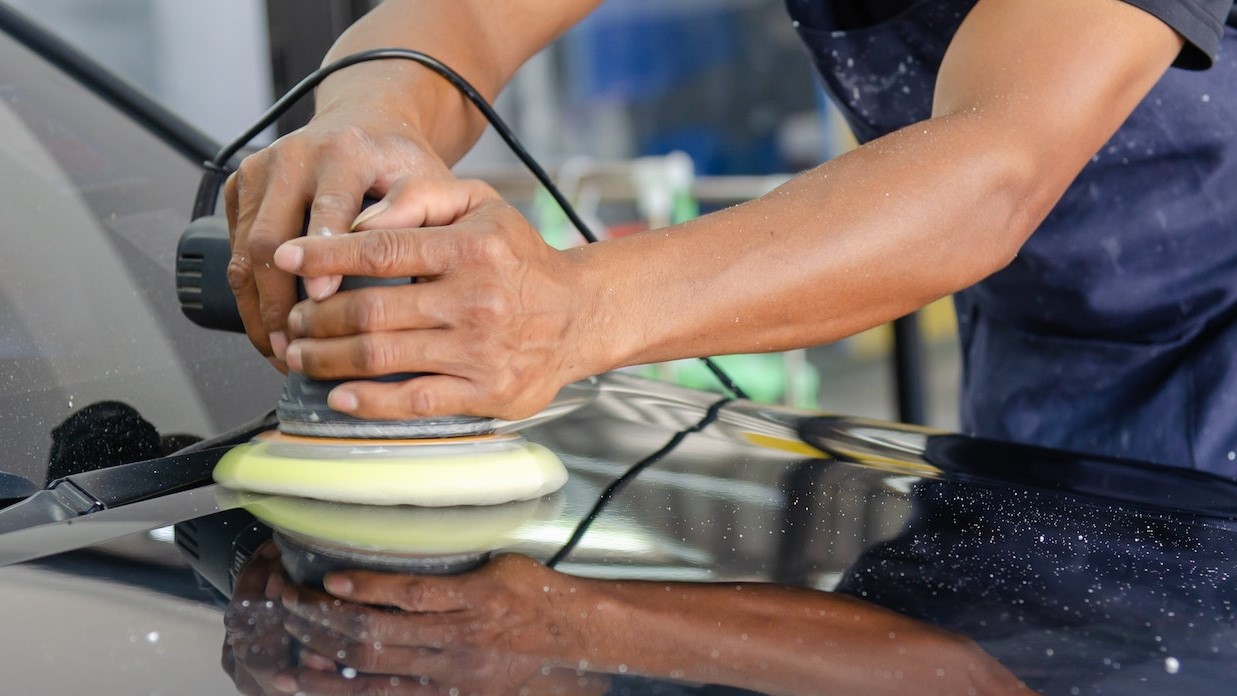 Free Your Car from Rust with These Tips
Let's face it: Vehicle rust is inevitable. No matter how fancy your car is, it's bound to get rusty over time.
The good news is, it's not a hopeless case, especially if you're only dealing with minor rust. You can still fix it early on before it spreads and ruins your car. While vehicle rust removal may be a time-consuming task, you'll be saving a lot of money for professional repair when your car ends up all covered in rust.
However, if your car already looks like a turkey carcass after Thanksgiving, then you have no choice but to surrender it to the nearest scrapyard.
Rust repair isn't rocket science but may take hours depending on the severity of the rust. You will need the following items:
Materials
Polish and wax
Primer
Touch up paint pens
Grease and wax remover soap
Clear coat
Sandpaper (in 40, 320, and 2000 grits)
Painter's tape
Microfiber cloths
Prep solvent
Tools
Polisher
Hand scraper
Grinding tool
Sander
Gloves
Sander and sanding discs
Protective eyewear
Dust mask
Once you have all these essentials ready, follow our step-by-step guide below to make sure you get rid of rust before it eats your car alive.
For surface rust
Clean the affected area and let it dry completely.
Use the painter's tape to mask off the spot you want to work on.
Spray the rust remover onto the affected area and allow it to sit for about 10 minutes.
Wipe off the residue with a microfiber cloth. If there's any leftover, sand it with the sandpaper and rub them off again until you see no rust.
Clean the same area with the grease remover soap and let it air dry.
Spray three light-to-medium coats of the primer. Wait an hour for each layer to dry.
Spray five to six coats of your car's color base coat. Each coat should be thinner than the primer coats. Make sure there's enough drying time between all layers.
Finally, spray the clear coat. It should take at least two days before you can wash your car and two months before you can wax it.
For scale rust
Mark off the rusted part. If you can, cover the whole vehicle except the work area so that the unaffected parts are safe from the fine dust from the sander.
Remove the surface rust by attaching a sanding wheel to the grinder.
Fill any holes and depressions with a fiberglass car body filler.
Sand the affected area starting with the 40-grit sandpaper, then the 320-grit, and finish it off with the 2000-grit sandpaper.
Clean the area with the wax and grease remover soap.
Tape off the area with the painter's tape.
Begin the painting process by spraying three light-to-medium coats of primer. Be sure to wait for each layer to dry before proceeding to the next.
Following the primer, spray five coats of your car's paint. Again, leave some drying time between the layers.
Lastly, spray one to two layers of clear coat. As with fixing surface rust, wait for at least two days to wash your vehicle and two months to wax it.
What About Penetrating Rust?
Penetrating rust presents a more challenging problem since you're dealing with brown holes cutting through the metallic components. As it's impossible to paint those holes off, your best bet is to replace the whole part with an original or aftermarket component.
Alternatively, if you're skillful enough and you have the necessary tools, you can cut out the affected part and weld a patch panel onto it. This option, however, tends to be pricier and requires more effort.
A Meaningful Way to Dispose of a Rust-Filled Car
There's a much simpler and better way to dispose of your extremely rusty car than by sending it to the scrapyard. All you have to do is contact us at Kids Car Donations and hand over that vehicle to us for the benefit of indigent kids in your community who are facing serious health challenges.
We'll auction off your donated vehicle and use the proceeds to support the vital child health care programs of leading children's nonprofit organizations that we have partnered with. These IRS-certified 501(c)(3) nonprofit organizations use the funding we give to provide their young beneficiaries with free comprehensive and quality medical assistance, including a wide range of pediatric treatment, emotional support, and relief of pain and trauma.
You'll also benefit immensely from your vehicle donation. You'll get to remove your unwanted vehicle from your property quickly and at zero cost to you through the free towing service that we'll provide you. Your donation will also entitle you to receive the maximum tax deduction in the next tax-filing season.
On top of these material rewards, you'll also get that priceless feeling of satisfaction, knowing that your gift will be used to restore the health of ailing children in your area.
We accept almost all types of vehicles regardless of their condition. We also run our vehicle donation program in all 50 states plus the District of Columbia, so we'll be able to collect your vehicle no matter where you're located.
If you want to know more about our program, feel free to visit our FAQs page. If you have any questions, call us at 866-634-8395 or leave us a message here.
Transform Your Eyesore of a Car into a Lifesaver Today!
Give your rusty car a shining new purpose by handing it over to us at Kids Car Donations. We'll use your automobile to help kids win their battles against life-threatening diseases and crippling disabilities. Call Kids Car Donations at 866-634-8395 or fill out our secure online donation form now!