Why Kids Should Play with Puzzles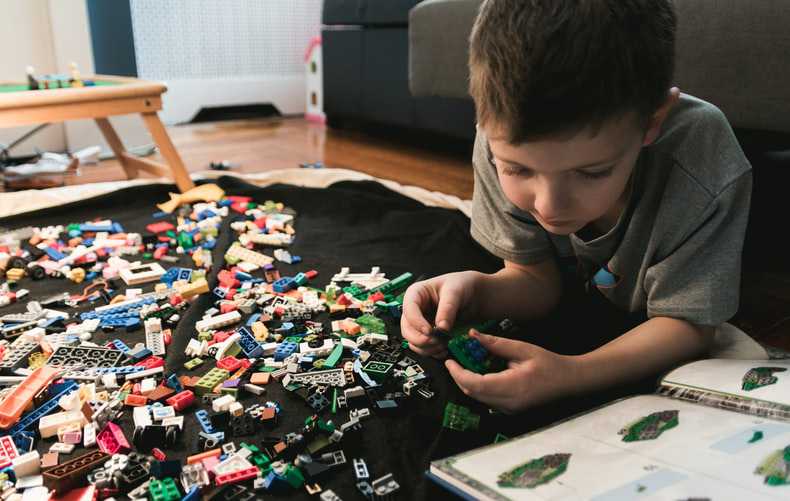 January 29 – National Puzzle Day: 5 Reasons Why Kids Should Play with Puzzles
Whether your kids prefer jigsaw, Sudoku, riddles, word searches, or brain teasers, playing puzzles is the best way to exercise their brains. Though the celebration might not be as big as Christmas or thanksgiving, National Puzzle Day on January 29 is the chance for families to come together and solve puzzles together.
Puzzles have long been known to help with child development. This is the reason why puzzles are always used as gifts for birthday parties and baby showers. According to studies, when a person solves a puzzle, the right part of their brain, which helps improve brain function, becomes constantly active.
Why Are Puzzles Important?
Puzzles are entertaining and educational. However, since we live in the digital age, they're often overlooked and replaced by gadgets and electronic toys. What parents don't realize is that they're depriving their kids of the opportunity to learn and sharpen some skills.
For this reason, Kids Car Donations has compiled the reasons why you should continue to encourage your kids to play with puzzles:
1. It boosts their memory.
Jigsaw puzzles are the perfect puzzles to help enhance your child's memory. Since the pieces are made to fit together, the child has to remember the colors, shapes, and sizes of the different puzzle pieces. They then try to piece the puzzle together. If a piece doesn't fit, they will set it aside and will remember to use it later when they need it.
2. It improves their concentration.
Most children are known to get easily distracted. However, when they try to solve a certain puzzle, they're encouraged to focus on it until they complete it. In other words, when your children work on a puzzle, their ability to concentrate is sharpened.
3. It develops their fine motor skills.
Puzzles are a great way to exercise the grip of children and toddlers. Pegged puzzles, for instance, help a child speed up the development of their pincer grasp, which will become useful later on as they get to hold a pencil or a paintbrush. Other types of puzzles are also great in exercising the movements of their wrists and fingers.
4. They learn the value of patience.
It's natural for children to become frustrated when they don't get to solve a puzzle during their first try. However, as they continue to solve more and more puzzles, they will eventually start to understand that it takes time to complete it.
5. It enhances their social skills.
Playing with puzzles also encourages cooperative playing. From resolving disagreements to working together to complete the puzzle, the kids are presented with an opportunity to learn to work with each other to finish a task.
Donate a Car to Help Sick Kids
Did you know that you can help the sick and disabled children in your community by simply donating to us any type of vehicle you have that you no longer want? We at Kids Car Donations gladly accept vehicle donations from all parts of the country.
We'll auction off your donation and use the proceeds to help finance the critical programs of our charity partners that cater to children and teens facing serious health issues. These IRS-certified 501(c)3 nonprofit organizations work tirelessly to provide their young beneficiaries with comprehensive and quality medical treatment, emotional support, and other essential healthcare services.
Your contribution won't only help the kids but will also allow you to enjoy some benefits. Aside from the fact that you won't have to go through a long process of getting rid of an unwanted car, your donation is 100-percent tax-deductible!
For more information about Kids Car Donations and our donation process, make your way to our FAQs page. If you have questions, ask one of our donation specialists at 866-634-8395. You may also leave us a message online.

Give Hope to Ailing Kids Now!
While encouraging your kids to play puzzles to mark National Puzzle Day on January 29, how about giving encouragement as well to the other kids in your community who are suffering from serious health problems? You can make a difference in their lives without costing you anything. In fact, your vehicle donation can even be personally beneficial to you in more ways than one! Call us at 866-634-8395 or fill out our online donation form. Give those hurting kids hope of a bright future with your car donation now!