National Read Across America Day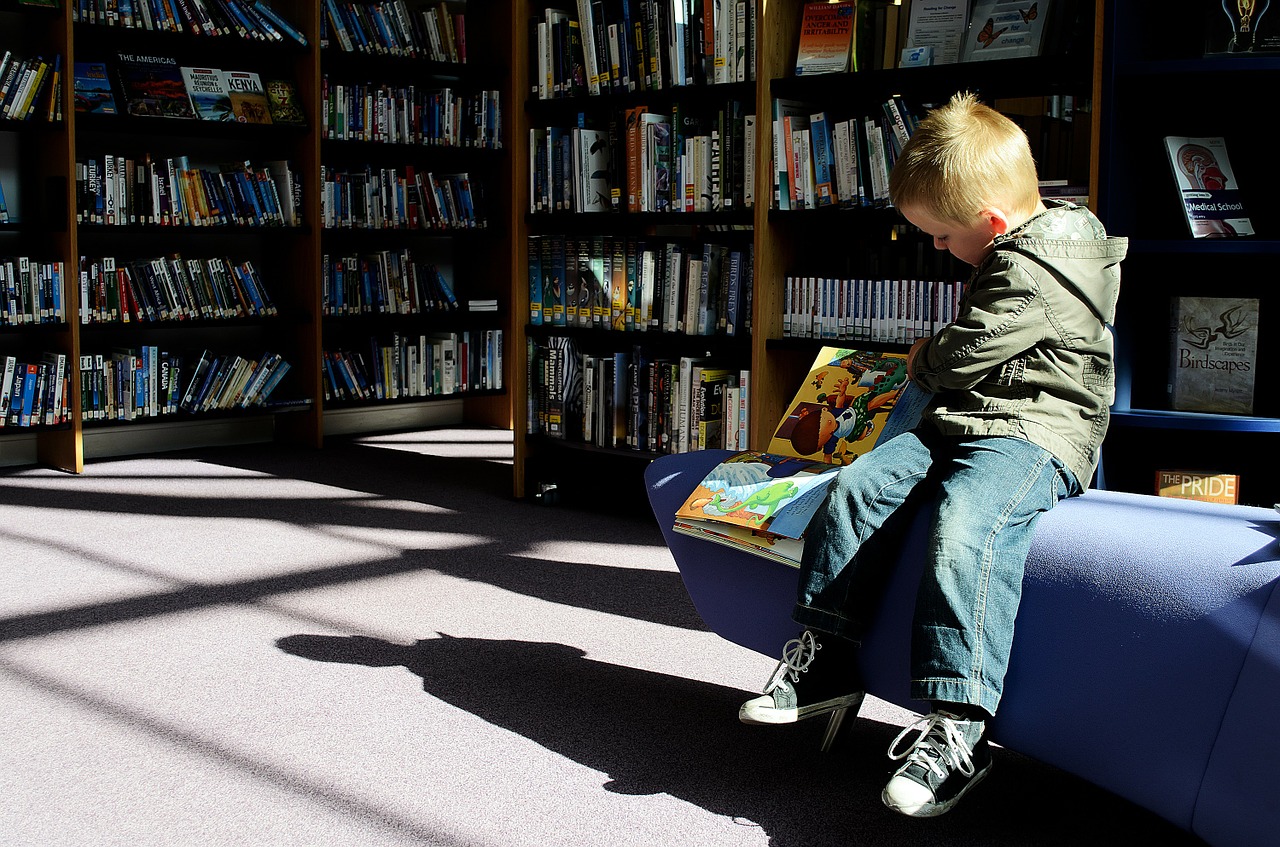 March 1—National Read Across America Day: 7 Reasons Why Your Kids Should Read More
Every child is encouraged to celebrate reading on National Read Across America Day, which this year falls on March 1. This is an annual reading motivation and awareness program that's designed to bring reading excitement to people of all ages.
This brilliant idea was the brainchild of a small reading task force at the National Education Association (NEA) to encourage literacy across America. Since March 2, 1998, the whole country has been holding the largest annual celebration of reading in the world. Incidentally, the initiators specifically chose to celebrate it on March 2, which is the birthday of one of the best-loved children's book authors of all time, Dr. Seuss, or the school day closest to March 2, which this year falls on Friday, March 1.
If you agree that motivating our kids to read is a factor that would largely contribute to their scholastic achievements and future careers, you'd realize the need to encourage your own children to grab a book to read on a regular basis. Regardless if they choose to read them through digital sources or the good old-fashioned printed paper way, the important thing is that they'll learn to develop a love for poetry, short stories, novels, or literary works.
What are the 7 Reasons Why Your Kids Should Read More?
Kids Car Donations has come up with 7 reasons why your kids should read more. Check this out:
It enhances their memory.
Reading a story is an awesome way to improve your children's memory because the only way for them to truly understand the lessons of the story is to remember its various characters, their backgrounds, and other details.
It improves their focus and concentration.
A good habit of focus and concentration is developed when your children read a story. This can have a significant impact on how they follow basic instructions at school or at home.
It boosts their critical thinking skills.
Your children's mind will be challenged to predict the possible outcomes of the stories they read. This is a natural result of reading comprehension and analytical thinking skills.
It develops their sense of empathy.
Reading stories will cause your children to get in touch with their emotions as they empathize with the story's characters. When they become more familiar with these emotions and feelings, it won't be difficult for them to connect and empathize with others.
It expands their language skills.
The critical language and enunciation skills of your children will be developed if you spend time reading with them. They will become more articulate and their vocabulary will be enriched.
It enhances their imagination.
As images develop in their mind while they read, they get to imagine what the characters look like and what happens to these characters as the story progresses. This way, your kids can effectively connect with each character and event.
When your children fall in love with reading, they'll learn to have fun while immersing themselves in a story.
Fall in Love with Reading!
March 1—National Read Across America Day is the perfect time to fall in love with the beauty of reading. With the advancements in technology today, apps can give you easy access to books. However, if you love the smell of books—new or old—grab your favorite one and bury your nose in it on March 1.
Help the Kids in Your Neighborhood!
Aside from encouraging children to read, are you also interested in helping kids and teens who have been diagnosed with serious illnesses, victims of abuse, and are homeless? If you are, consider donating any type of vehicle that you no longer want or need to Kids Car Donations.
We will auction off your donated vehicle and use the proceeds to support our charity partners in delivering vital services to deserving underprivileged youth. These IRS-certified 501(c)3 nonprofit organizations provide them with free medical treatment, free educational and social service resources, emotional well-being projects, and permanent shelters and psychological services for homeless children.
You'll get handsome rewards for your donation, including a 100% tax-deductible receipt after the sale of your vehicle. This can significantly reduce your taxable income when you use the receipt to claim your tax write-off in filing your itemized federal income tax return for the next tax season. You'll also get to enjoy our quick and simple car donation process and our free towing services.
For more information about Kids Car Donations and our car donation process, check out our FAQs page. For inquiries, you may call us at 866-634-8395 or send us a message online.
You can make your car donation by filling out our secure online donation form here or calling us directly. We accept donations of almost all types of vehicles anywhere in the United States since we have vehicle donation programs in all 50 states.
Touch Needy Young Lives with Your Car Donation!
Children can surely learn a lot and grow up as more informed and responsible adults when they develop the habit of reading. But before anything else, they need to stay healthy and free from physical, mental, and emotional challenges. Call us at 866-634-8395 now and start touching the lives of the kids in your area with your car donation!