National Pizza Pie Day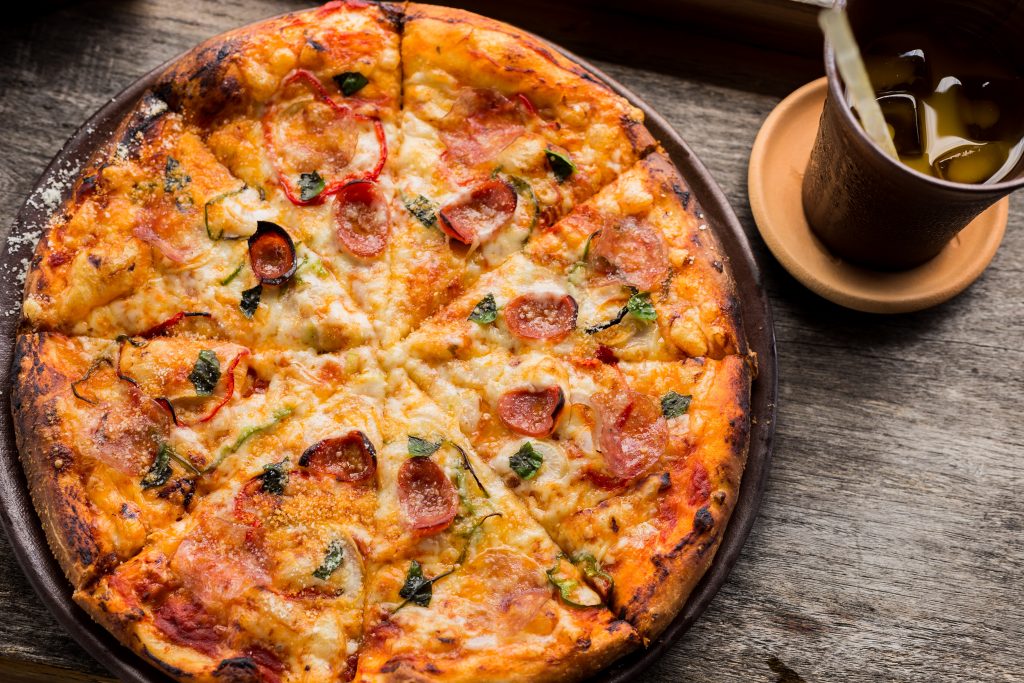 National Pizza Pie Day: 5 Interesting Facts About Pizza
February 9—National Pizza Pie Day is a big deal to almost every person in the United States. Whether it's thin crust, thick crust, or anything in between, pizza is probably the number one favorite food of any red-blooded American. We love pizza so much that we made a special holiday just for it.
National Pizza Pie Day is just one of the many food holidays in the country. Pizza lovers can't thank the creators of this holiday enough for coming up with this brilliant idea. In time for February 9—National Pizza Pie Day, Kids Car Donations joins in the celebration and encourages you to take part in it by sharing your favorite pizza with your family and friends.
Interesting Facts about Pizza
If you're born and raised in the United States, you'll likely consume about 6,000 slices of pizza in your entire lifetime! Knowing this fact, doesn't it make you wonder what makes it so good or where it came from? If your answer is "yes," then you might be interested to know these five amazing facts about this carb-loaded cheesy goodness:
The country that will probably pop into your mind when you're asked about the origin of pizza is Italy. Although that isn't entirely wrong, the origin of pizza actually goes way back to ancient times when early Greeks and Egyptians baked pizza topped with special spices and olive oil.
How the term 'pizza' was coined
Historically, nobody knew where the word pizza came from. It was first heard of around 997 A.D. in Gaeta, Italy. From then on, the word stuck, and it started to spread throughout Italy.
Pepperoni is the top pizza topping in the U.S.
This fact is supported by the Pizza Today (formerly known as National Association of Pizza Operators). Their report shows that the United States consumes about 250 million pounds of pepperoni pizza each year.
In 2012, the Guinness World Records recorded the biggest pizza in history. It was made in Rome, Italy by 5 individuals named Dovilio Nardi, Andrea Mannocchi, Marco Nardi, Matteo Nardi, and Matteo Giannotti. It had a total surface area of 13,580.28 ft. and was made gluten-free to raise awareness about the importance of making healthy food choices.
The Italian name for crust
Did you know the Italian name for the pizza crust? It's cornicione. And it's also the kids' least favorite pizza part.
You can share these fun facts while you're munching on pizza with your family or friends on February 9—National Pizza Day!
Celebrate with Disadvantaged Teens and Kids
If you're looking to celebrate National Pizza Pie Day by making a difference in the lives of needy people, you can never go wrong with donations. If you want to treat unfortunate kids and teens with a box of pizza on February 9, feel free to do so. But if you want to do more than that, Kids Car Donations can help you with that.
If you have a vehicle rotting away in your garage and you want to get rid of it, we will be happy to remove it for you without costing you even a penny. We will sell that vehicle via auction and use the generated funds to support our charity partners' critical programs that are designed to help the kids and teens in your area live longer and better lives. These programs entail the delivery of such services as free medical treatment, free educational and social service resources, emotional well-being projects, and permanent shelters and psychological services for homeless children.
You will also personally benefit from your vehicle donation since you'll get the privilege to claim a top tax deduction after your vehicle gets sold at auction. This is because our partners where the funding from your donation will go to are all IRS-certified 501(c)3 charities, which means your vehicle donation is 100% tax-deductible.
For more information about Kids Car Donations and our car donations program, feel free to visit our FAQs page. For inquiries, you may call us at our toll-free hotline 866-634-8395 or send us a message online.
You can make your car donation by filling out our secure online donation form here or calling us directly. We accept donations of almost all types of vehicles anywhere in the United States since we have vehicle donation programs in all 50 states.

Save and Uplift Young Lives on National Pizza Pie Day!
On February 9—National Pizza Pie Day, why not do something that will save and uplift the lives of the needy teens and children in your community? Call us at 866-634-8395 and make the world a better place to live in for those youngsters with your car donation!