National Golf Month: 4 Reasons Why Golf Is Good for Kids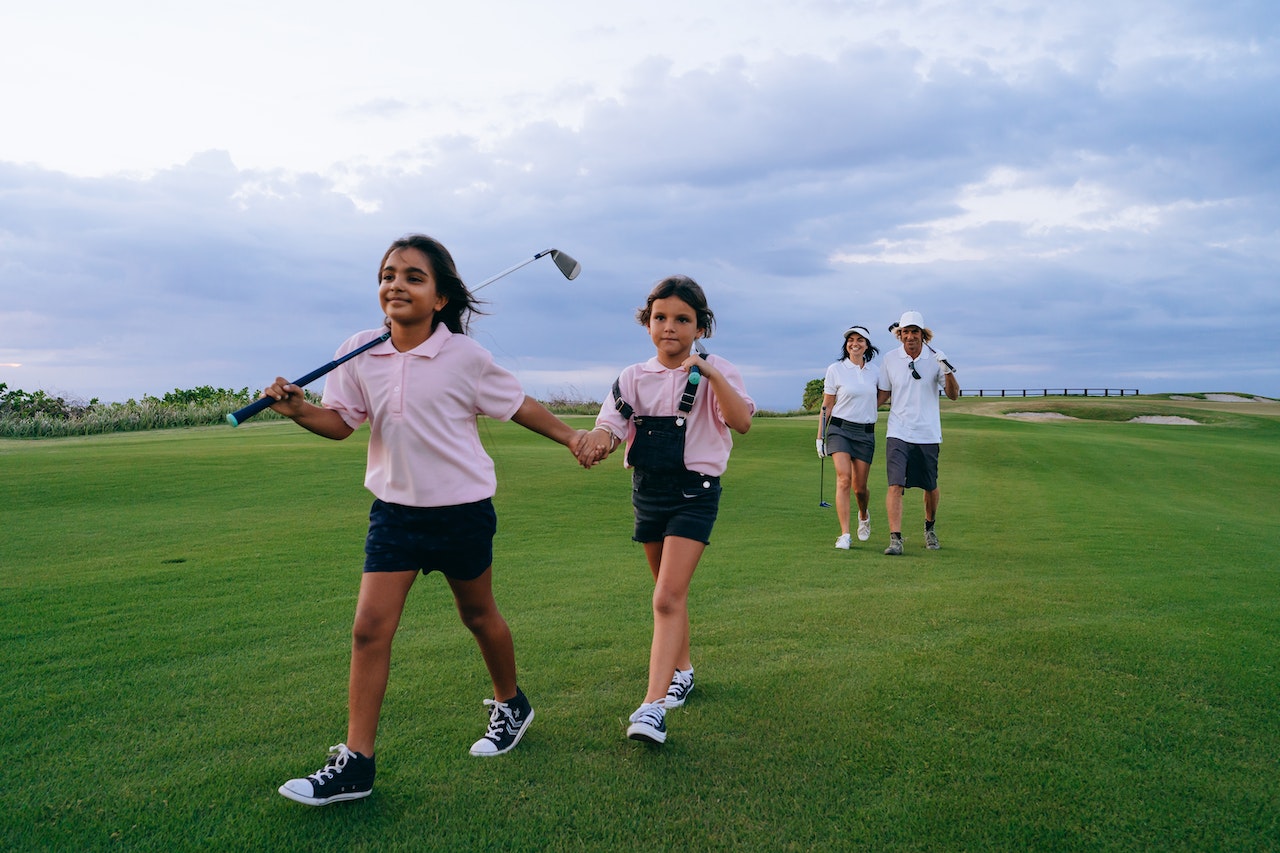 Enjoy Golf with Your Family This August!
Some people say golf is a hobby only for the rich. They say people who play the game spend big chunks of money on their equipment, which includes clubs, golf shoes, balls, and golf bags. Also, golf club membership fees can range from $300-$1,000 per month or $3,000-$10,000 per year.
However, the benefits of playing the game can outweigh the costs. The many wonderful benefits that golf brings are brought to the fore this August as we celebrate National Golf Month.
To see for yourself how the sport works, how about trying a session with your child to see if it's something that suits their fancy? Golf clubs offer rentals at an affordable price, so the cost shouldn't be a problem. Who knows, your little one could be the next Tiger Woods!
Even if your child might not be an avid fan of the sport yet, you must know that golf provides great benefits for people of all ages. Kids Car Donations shares four of them:
Golf develops life skills.
While every sport has its own set of rules, golf has unspoken etiquette rules that kids should learn. It's a great way to teach your child about discipline.
Golf teaches kids to be patient and polite. They're not allowed to throw a temper tantrum when they lose or miss a shot, nor can they taunt other players or boast about their skills. It trains them to stay calm and keep their emotions under control.
It improves persistence.
The concept of golf sounds simple enough, but acquiring the skills to be a good golfer requires a lot of time and practice. That said, the sport will teach your child to be persistent in pursuing excellence.
There will always be instances when they won't perform as well as they expected. Such instances can serve as a learning experience for them. If your little golfer loves to win, they'll practice more and more to hone their skills — be it their stance, grip, swing, or drive. This can lead them to develop a "never give up" attitude.
It allows for more time outdoors.
Kids these days prefer spending time at home watching their favorite Netflix shows or playing video games. If your young one is one of them, golf might give them a reason to enjoy the outdoors. Your child might realize how fun it is to spend time in the open air with amazing scenery all around. Not to mention, they'll be getting their dose of Vitamin D from the sunlight.
It is less risky than other sports.
Unlike contact sports such as karate, boxing, hockey, and soccer, golf is a much safer option for kids. A low-impact and non-contact sport, it doesn't put players at risk for serious conditions like head injuries or broken bones. Injuries that could happen are generally minor, and they happen usually because of an incorrect swing or overuse issues.
Support the Critically Ill Children in Your Area
Not all children can play golf. They include those who are bedridden or disadvantaged by their disabilities. You can bring hope to those kids and their families by simply donating any vehicle you can spare to us at Kids Car Donations. We'll use your donation to improve or restore the health of the ailing indigent boys and girls in your local community and even save the lives of those who are critically ill.
Our team will sell your auto donation through an auction and use the proceeds to support the vital health care programs for children of our nonprofit partners. Like us, these IRS-certified 501(c)(3) nonprofits are dedicated to helping youngsters who have been diagnosed with serious medical conditions and whose families lack the means to pay for their treatment and hospitalization.
The funding we give them allows these charities to sustain their delivery of comprehensive and quality medical assistance to their young beneficiaries. The assistance they give includes a wide range of pediatric treatments and therapies, emotional support, and relief of pain and trauma.
To thank you for your kindness, we'll promptly mail to you the 100% tax-deductible sales receipt of your car after it gets sold. The receipt serves as your ticket to claiming the highest possible tax deduction you can get in the next tax season.
On top of the material rewards that will come your way, you'll also experience the priceless joy and satisfaction of doing an act of charity aimed at helping save the lives of seriously ill children and restoring their health.
We welcome nearly all vehicle types, including those that are no longer in good condition. We can also collect your vehicle wherever you had it parked or stored anywhere in the country.
For more information on our vehicle donation program, including our quick and easy donation process, check out our FAQs page. If you have inquiries or concerns, don't hesitate to call us at 866-634-8395 or contact us here.
Give Your Old Car a New and Worthy Purpose Today!

There's no better way to retire an outdated car than by having it serve a meaningful purpose. Handing it over to us will bring much-needed medical assistance to the needy pediatric patients in your community. Call Kids Car Donations at 866-634-8395 or fill out our secure online donation form now!