National Gingerbread House Day: Sweet Facts About Gingerbread To Wow You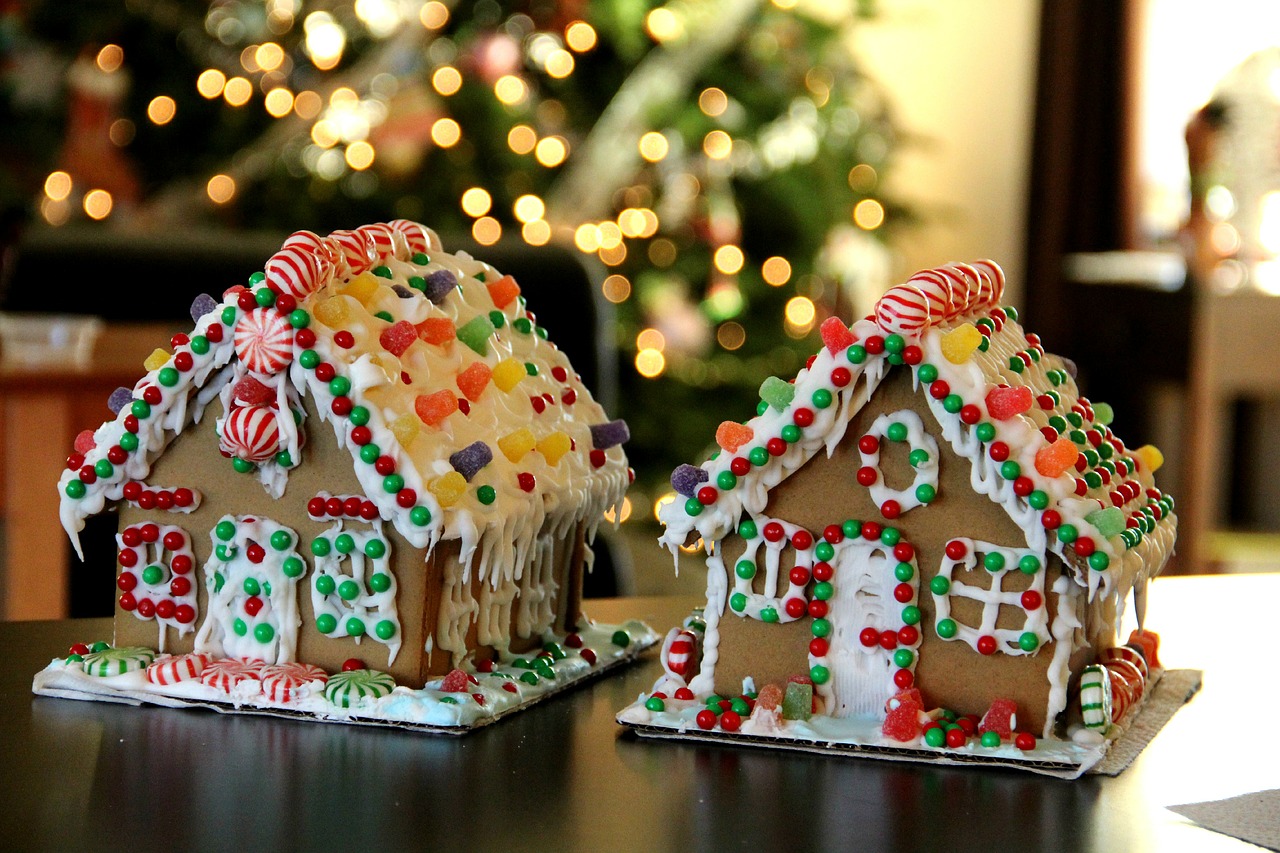 National Gingerbread House Day: Sweet Facts about Gingerbread to Wow You
December sure is a month full of fun holidays, one of which is National Gingerbread House Day. Taking place every 12th of the month, this occasion is a wonderful way for families to spend time together and bond over the creation of a delectable gingerbread house, a novelty pastry shaped like a house with walls and roofing made of cookie dough.
Whether you're a big fan of this Christmas tradition or not, it's never a bad idea to get yourself acquainted with it. Besides, it can be a great way to impress your dinner guests.
Gingerbread Houses and Christmas
Once that heavenly aroma of gingerbread creeps into our noses, we can only think of one thing – Christmas is here!
However, have you ever wondered why we've come to associate gingerbread houses with everybody's favorite season? Here's a quick history lesson to expand your holiday knowledge:
Although Catholic monks were credited for baking the first-ever gingerbread, the Germans were the ones who came up with the idea of making gingerbread houses during the 16th century. At that time, they used gold leaf, icing, and foil to decorate the edibles – all of which symbolize Christmas. It was not until a few centuries later when gingerbread houses became a holiday tradition, thanks to the publication of the Brothers Grimm fairy tale, Hansel and Gretel.
The Germans loved the tradition so much that they brought it with them when they migrated to America. Not surprisingly, our ancestors got so enthralled with the whole idea, leading them to carry on with the gingerbread house tradition.
Some Fascinating Gingerbread Facts for Everyone
Do you think you know everything there is to know about gingerbread and gingerbread houses? Looks like it's time to test your knowledge with these fun facts:
Historians believe that Queen Elizabeth I was the brains behind the first bunch of gingerbread men. She allegedly wanted to hand these delicacies to her royal guests.
Young single women in England would use gingerbread men in hopes of finding a potential husband. Folk medicine practitioners suggested that any guy who'd eat an offered treat would fall in love with the giver.
If you're a believer of wishes, you might want to try making one with gingerbread. Swedish tradition says you'll need to place a gingerbread cookie in your palm before making a wish, after which you break it using your other hand. The wish will only come true if the cookie breaks into three pieces.
Want to know where you can find the world's largest gingerbread house? It's in Texas.
Wouldn't it be cool to dine in a life-sized gingerbread house? Well, if you happen to be in Tucson, Arizona, you can definitely make that happen. The bad news is that it's going to cost you a fortune, like around $300 for a private dinner. You might want to cut your holiday shopping expenses if you're that keen.
Back then, political candidates would try to win votes by distributing gingerbread cookies to their constituents.
People in the Norwegian city of Bergen hold an annual holiday tradition where they make a city of gingerbread houses.
Do Something Extra Special this National Gingerbread House Day
While this holiday is all about unleashing your creative self to build the most beautiful gingerbread house in your neighborhood, why not do something more than that this year? How about joining us at Kids Car Donations in helping restore the health of sick kids and teens in the country? Through a simple act of car donation, you'll get to be a hero to these young ones!
Teaming up with us will give you the opportunity to work with reputable IRS-certified 501(c)3 nonprofit organizations that cater to children who are suffering from serious illnesses or disabilities. We'll auction off your donated vehicle and use the proceeds to help fund their programs and services, thus helping sustain their delivery of quality health care and medical treatment to their beneficiaries. You won't believe how many lives you can help save with your barely running clunker!
Our donation process is a quick one, and you don't have to deal with any paperwork. Just tell us that you want to make a donation and we'll take care of everything, including the free towing of your vehicle. Feel free to give us any type of vehicle, and we mean not just cars but other types such as vans, trucks, motorcycles, RVs, boats, and even airplanes. We also accept vehicle donations anywhere in the United States since we have vehicle donation programs in all 50 states.
To reward you for your kind gesture, we'll mail to you your tax-deductible sales receipt a few weeks after selling your donation.
For more information, head over to our FAQs page. If you want to make inquiries, you also call us at 866-634-8395 or send us a message online.
Donate Now!
You don't have to be Santa to spread joy to the hurting kids in your community. Your no-longer-used beater is more than enough to make them happy during this festive season. Let us know that you're ready to make a donation by calling us at 866-634-8395 or filling out our online donation form.