4 Unique Challenges That Military Kids Face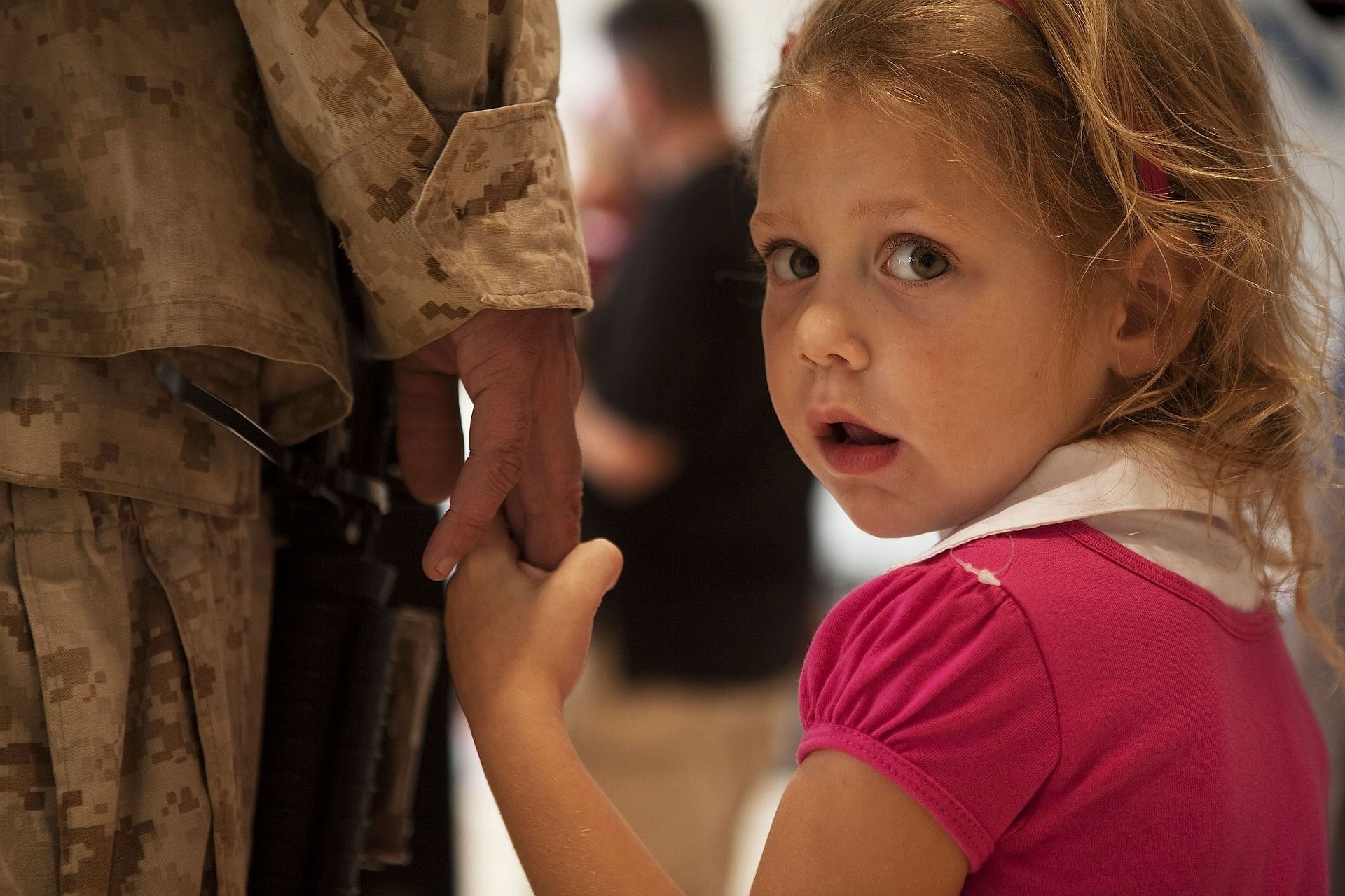 April—The Month of the Military Child: 4 Unique Challenges that Military Kids Face
One of the things that many of us Americans do in April is to show our deep appreciation for the military children who have to deal with their separated families through periods of deployment, frequent moves, or parents who suffered serious combat-related injuries such as Post-Traumatic Stress Disorder (PTSD). It's important to recognize and acknowledge that compared to other children, kids who have a military parent bear the painful repercussions of being born into a family that makes huge sacrifices for the sake of our nation.
What Military Children Have to Go Through
Anyone who grew up in a military family had to adjust and adapt to various changes that are far from being easy. In time for the annual observance of the Month of the Military Child this April, we at Kids Car Donations are here to provide you a deeper understanding of the 4 unique challenges that military kids face:
1. Separations Through Deployment Periods
Did you know that on the average, deployments cause kids to be separated from their parents for 9-12 months? Sometimes, they last for around a month when military servicemen and women travel for military-related educational programs and training.
When long separations between children and their parents happen, every member of the family experiences a mix of complex emotions. For instance, when a parent leaves, the children feel two emotions at the same time: separation anxiety and a sense of pride for the service member.
Every child has a different response to family separations. For example, one child may experience chronic sadness or depression because they miss their deployed parent. Another may struggle with anger, while still another child may struggle with constant worry and fear for the safety of their parent. In some cases, younger children may experience regression such as temporary back-track of previously acquired developmental milestones such as talking in sentences or using the potty.
2. Shifts of Roles and Responsibilities
Military children tend to do certain tasks and responsibilities that their parent delegated to them before they were deployed. Older children often do household chores on top of looking after their younger siblings.
Taking additional responsibility can be extremely stressful and overwhelming for children who are still in the process of learning about how to be responsible for certain tasks. Anxiety, resentment, and undue pressure are often experienced by a child who handles shifts in responsibilities that are not developmentally expected of them.
3. Frequent Moves
People who've experienced moving from one place to another know how stressful it is to go through the process. However, for military kids, moving isn't a one-time event because military families move a lot.
Imagine the numerous transitions that they face each time it happens—moving to a new school, meeting new friends, teachers, classmates, neighbors, joining new sports teams, and whatnot. None of these is a walk in the park. In most cases, frequent moving can take its toll on their self-esteem because they have to work extra hard to adjust and adapt to their new surroundings. More often than not, many of them fall prey to social isolation.
4. Grief and Loss
When military families move, the kids leave behind their best buddies, their favorite teachers, the baseball coach that they look up to, and more. In case you're not aware, kids are naturally primed to grow strong attachments to people and places because they seek comfort and safety.
This sense of grief and loss may also be experienced when a parent comes home with severe physical and mental problems since they won't be able to do some or most of the activities that they loved to do together before their deployment.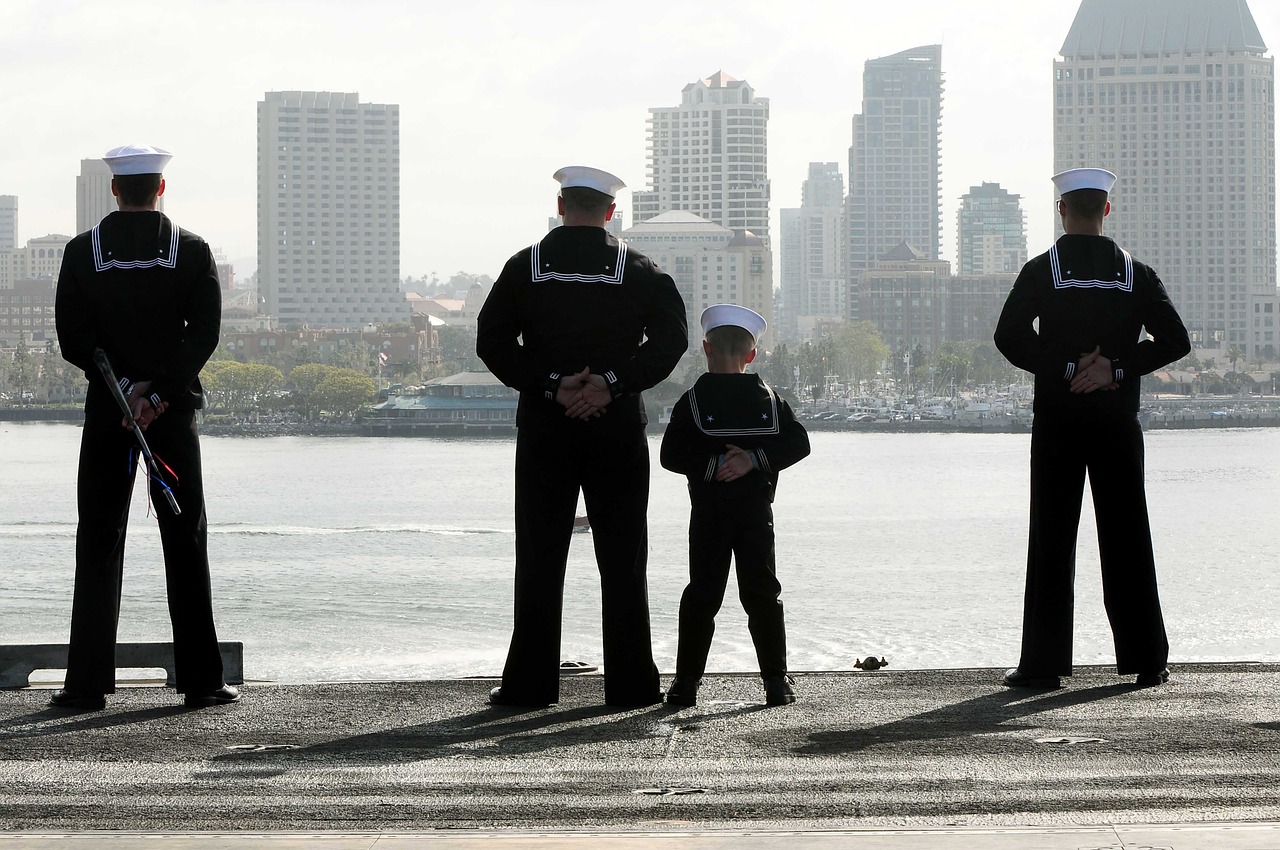 Help a Child Today
If you know of a child who is being confronted by the challenges posed by having parents in the military, you can do something to help this child. For instance, you can talk to a therapist who can help the child's family deal with certain issues.
This April, the Month of the Military Child, we can also put the spotlight on the needy kids in our community who face physical, mental, and emotional challenges. Let's try our best to create a stable home for them where they could thrive.
If you want to do something really awesome for the struggling children and teens in your local community, you can donate a vehicle to Kids Car Donations and get a top tax deduction as well as free pick up and towing services in all 50 states.
We will auction off your donated vehicle and use the proceeds from the sale to provide funding for critical programs that provide our young beneficiaries with free medical treatment, free educational and social service resources, emotional well-being projects, and essential quality of life programs.
For more information, check out our FAQs page. For inquiries, you may call us at 866-634-8395 or send us a message online.
You can make your car donation by filling out our secure online donation form here or calling us directly. We accept donations of almost all types of vehicles.
Save and Transform Young Lives with Your Car Donation!
This April as we observe the Month of the Military Child, why not do something meaningful for the sick and disadvantaged children in your community? Call us at 866-634-8395 and help save and transform their lives with your car donation!