International Day of Persons with Disabilities: How You Can Make an Impact on Their Lives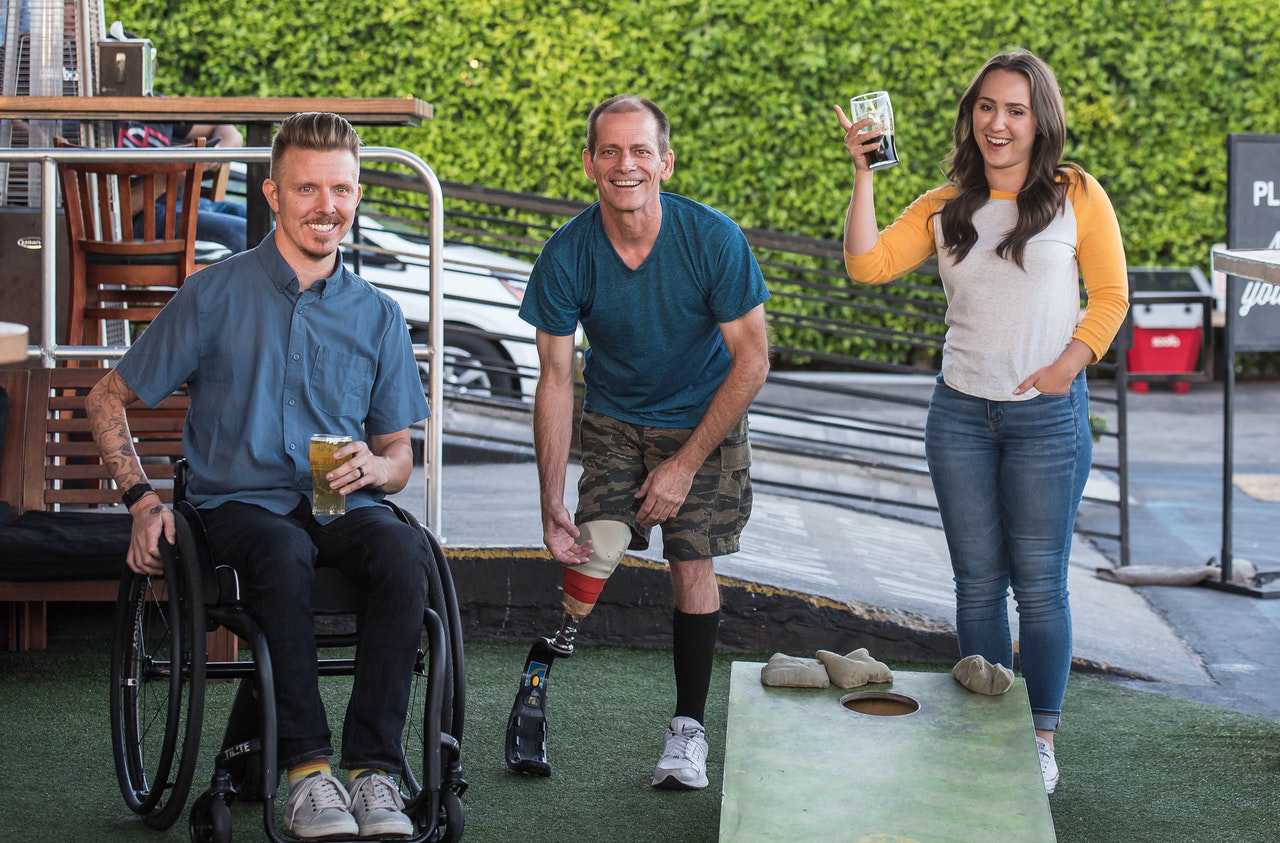 On December 3rd, Touch the Lives of People Living with Disabilities
The third of December is a significant date for persons with disabilities (PWDs) throughout the world. Seeing that these individuals were being treated poorly and unjustly, the United Nations designated this day as the International Day of Persons with Disabilities.
The annual observance aims to raise global awareness of the challenges facing PWDs in all aspects of their lives. It's all about promoting the rights of disabled men and women by encouraging everyone else to treat them as equals while being empathetic at the same time. In other words, it's an ongoing effort to help end discrimination against PWDs.
Many people might be surprised to learn that PWDs are just as productive as — if not even more so than — the rest of us. Unlike those who are living without any physical or mental impairments, disabled individuals have to overcome a lot of hurdles along the way. Nevertheless, because of their resilience and drive to reach their aspirations, they end up successful — at work, school, or in their community.
With International Day of Persons with Disabilities providing us the opportunity to extend our hands to members of the disabled community, they have every reason to feel extra special during this occasion.
What You Can Do to Impact the Lives of PWDs
There are plenty of ways to help our fellow Americans who are living with certain disabilities. No matter how simple the gesture is, it would surely touch their hearts.
If you still have no plans for December 3rd, consider doing any of these four meaningful activities:
1. Volunteer at a nonprofit.
Look for a local organization that serves the disabled community and ask its organizers if they accept volunteers. While they may not assign you to work directly with PWDs, assisting staff members can already make a big difference.
2. Raise funds for PWDs.
Nowadays, fundraising events can be done virtually, which means you can do it without leaving home anymore. You can organize a watch party, offer online classes, or if you personally know a band, invite them to perform a virtual concert. You may then pass the proceeds of the show to disability organizations, charities, or advocacy groups.
3. Offer to help out with chores or errands.
If you know someone with a disability, tell them to relax and unwind all day as you'll be doing their chores on their behalf on their special day on December 3rd. From washing dishes and preparing their meals to mowing their lawn and taking out their trash, reassure them that you have their back.
4. Hire a disabled person.
If you own a business, consider hiring a disabled person. You need to ensure though that the position comes with tasks that are appropriate for them. If you're not a business owner, call for the hiring of PWDs in the workforce.
Show Your Support to Disabled and Sick Kids in Your Area
According to the U.S. Census Bureau Report in 2000, 1 in every 26 American families reported raising a child with a disability. Whether it's autism, visual impairment, speech impediment, or specific learning disability, these kids — especially those who are poverty-stricken — are struggling to cope with everyday life.
You can use the International Day of Persons with Disabilities as the perfect opportunity to reach out to these kids right in your community. All you have to do is donate a no-longer-needed vehicle to us at Kids Car Donations. We'll sell it and use the proceeds to support the programs of reputable 501(c)3 nonprofit organizations that we are in partnership with.
These charities use the funding they get from us to provide their young beneficiaries with comprehensive medical assistance, including innovative solutions to pediatric health challenges, emotional support, and relief of pain and trauma. These charities also promote children's care, advocacy, research, and education.
To thank you for your contribution, we'll send you the 100% tax-deductible sales receipt of your sold car. This will entitle you to claim the maximum tax deduction when you file your itemized federal income tax return in the next tax season.
We've also simplified our donation process to ensure that you go through a hassle-free donation experience. Count on us to handle all your paperwork and haul your vehicle away for free!
However, the best reward you'll get for your donation is not a material thing. It's the joy and satisfaction you'll experience, knowing that your donation will be used to help sick children recover from their illness.
We take nearly all types of vehicles, regardless of their age, mileage, or condition. It won't even bother us if the vehicle you're donating has dents, scratches, or a few defective parts. As long as you're giving us a vehicle that's not stolen, abandoned, or extremely damaged beyond repair, then we'll gladly accept it with open arms.
For information about our donation process and other important details, feel free to visit our FAQs page. If you have any inquiries, please call us at 866-634-8395 or send us a message here. We'll respond to you within one business day.
Give Your Clunker a Brand-New Purpose Today
A simple car donation can go a long way for many kids who are burdened with disabilities and diseases. This International Day of Persons with Disabilities on December 3rd, go ahead and make your donation. Call Kids Car Donations at 866-634-8395 or fill out our online donation form now!