Interesting Facts About Winnie The Pooh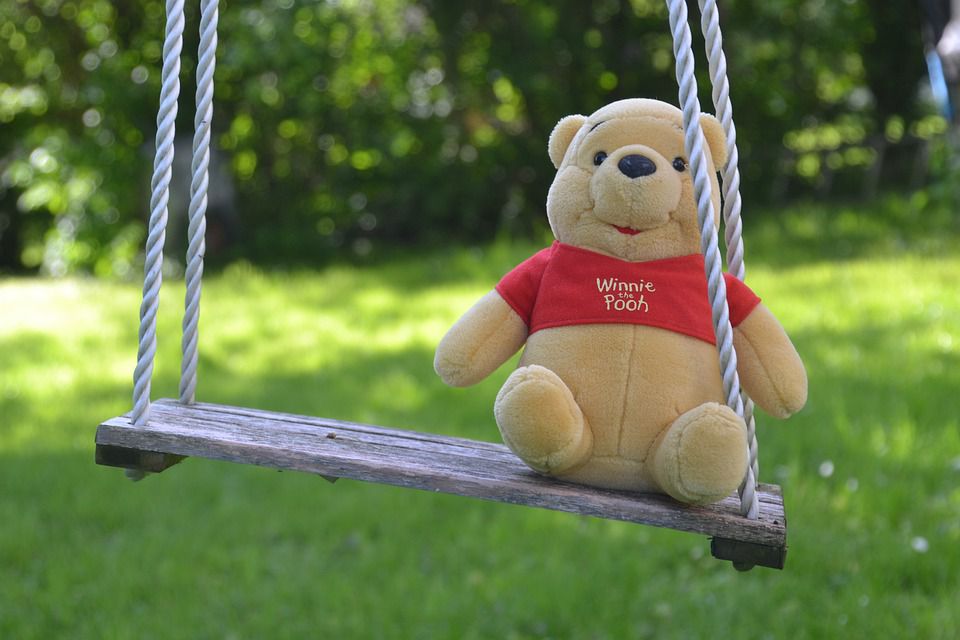 January 18 – National Winnie the Pooh Day: 5 Interesting Facts about this Lovable Bear
Get ready to acquaint yourself once more with this endearing fictional teddy bear in a red shirt and his friends as we celebrate National Winnie the Pooh Day on January 18.
Winnie the Pooh is undoubtedly one of our all-time favorite characters, loved by adults and children alike. The stories revolving around this lovable character provide readers with wholesome and exciting adventures in the Hundred Acre Wood.
The collection of Winnie the Pooh stories follows a honey-loving bear and his friends – Tigger, Eeyore, Piglet, and Kanga. It also features Christopher Robin, their human friend. Author A.A. Milne originally wrote the story for his son. When it was released, it immediately became a huge hit and was translated into several languages.
What Are the 5 Interesting Facts About Winnie the Pooh?
As families celebrate Winnie the Pooh Day, Kids Car Donations encourages you to take time to learn more about this adventurous bear and how he became one of the most lovable Disney characters.
1. Winnie the Pooh is inspired by an actual bear.
Many are surprised to know that Winnie the Pooh was actually inspired by a living Canadian black bear named Winnipeg, or Winnie for short. A.A. Milne's son was so fond of the bear that he always came to visit it and even named one of his teddy bears after it. The name Winnie the Pooh was a combination of the bear's name and Pooh, the name of one of his son's toys.
2. Christopher Robin is the name of A.A. Milne's son.
Christopher Robin, the human friend of Winnie the Pooh, was the actual name of A.A. Milne's son. Seeing how his son adored his stuffed toys so much, A.A. Milne wrote the story of Winnie the Pooh and Christopher Robin and their adventures in the Hundred Acre Wood.
3. The Hundred Acre Wood is real, too!
The events in the story were set on The Hundred Acre Wood. This was a forest in East Sussex, England named Ashwood Forest, which the author bought in 1925. The forest was the favorite playground of Milne's son, Christopher Robin.
4. Winnie had a sweet tooth.
The actual bear, Winnie, was fond of eating sugary food. He would always go for condensed milk than meat. True enough, in the story, Pooh's favorite food was honey as evidenced by the first story ever written where he and Christopher Robin set out on an adventure to find honey.
5. Christopher Robin created the characters' personalities.
Believe it or not, A.A. Milne's creativity wasn't the only one at work in the creation of the stories. Christopher Robin played a big part in the project as well because he was the one who created the personalities of each character. A.A. Milne observed how Christopher Robin played with his stuffed toys and incorporated his creativity into the story.
Let Your Donation Inspire Others!
Winnie the Pooh was created with inspiration. Now, you can be another person's inspiration as well! If you have an old car or any other vehicle in your garage that you no longer use, consider donating it to Kids Car Donations to help kids in your community who are struggling with severe illnesses or disabilities.
We will have your vehicle auctioned off, with the proceeds going straight to our IRS-certified 501(c)3 nonprofit organization partners. These charities provide their young beneficiaries with all the medical assistance they need to live longer and healthier lives. They offer innovative solutions to childhood disease, relief of pain and trauma, and other healthcare services.
Your vehicle donation can serve as a powerful instrument that can bring hope to critically ill kids and their families.
To thank you for your generosity, allow us to offer you the maximum tax deduction, which you may be able to claim in the next tax-filing season. You can get this incentive through the 100-percent tax-deductible receipt that we will issue you upon the sale of your vehicle.
We'll also provide you with free pickup and towing service wherever you're residing in the United States.
You can get more information about our donation process and other important matters by visiting our FAQs page. For inquiries, you can ask one of our donation specialists by calling 866-634-8395 or send us a message online.

Turn Your Clunker into a Life-Saving Tool Now!
Your old clunker may still be able to serve another purpose – and a noble one at that! Don't let it go to waste! Turn it over to Kids Car Donations, instead. Feel free to contact us at 866-634-8395 or fill out our online donation form today. Help in the healing of sick children in your local area now!