How To Set Up A Safe Nursery For Your Infant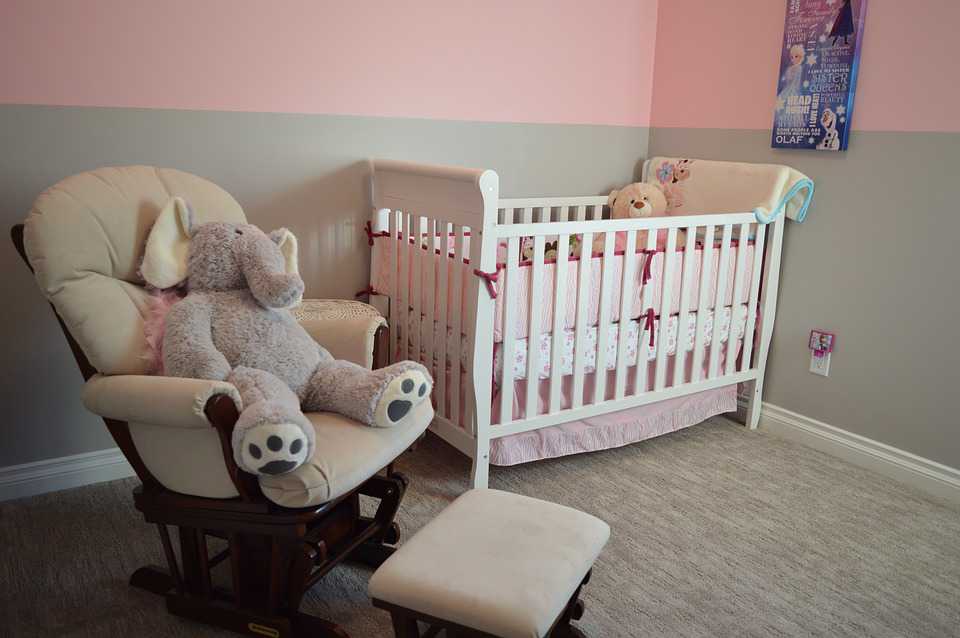 11 Tips on How to Set Up a Safe Nursery for Your Infant
Decorating a nursery is an exciting moment for expectant parents. However, it's important to keep safety as your top priority above anything else. Sure, everyone wants a room that's aesthetically pleasing to the eyes. But what's the point of having a nice-looking nursery if such would pose a danger to your newborn?
Before you begin setting up your baby's nursery, here are some rules and reminders to keep in mind.
1. Purchase a crib that meets current safety standards.
Since your infant will spend most of their time in the crib, it's a huge must to invest in a new model. Take note that the Consumer Product Safety Commission (CPSC) has banned stores from selling cribs with drop sides. It has also warned parents against buying models with slats that are quite far apart.
If you're on a budget and you're thinking of using a second-hand crib, we suggest you spend less on the other furniture instead and not to scrimp on buying a high-quality brand-new crib for your baby. That way, you won't have to worry about your baby's safety.
2. Make sure that the crib is 100-percent hazard-free.
Avoid placing the crib near electrical cords or placing heavy objects above it for obvious reasons. Also, see to it that you remove items on the crib that pose as choking hazards, including ribbons and strings. Never leave stuffed toys, blankets, or pillows while your baby is asleep alone.
3. Be mindful of the crib placement.
It's best that you position the crib near the door so that you can easily reach your baby in case of an emergency. Don't place it beside the window drapery or blinds, as your infant might get caught in it.
4. Choose the right windows.
Cordless window treatments are the best option to avoid the risk of strangulation. Install window guards to prevent your baby from falling through window screens. Get window stops to keep the windows tightly closed.
5. Keep choking hazards out of reach.
Let's face it: Infants love chewing. They can't help but chew on just about anything they can get their hands on, which is why it's your job to check every furniture to see if there are any loose parts. Small toys should be kept out of the nursery, especially when no one's around to look after your baby.
6. Use a tight mattress.
For the mattress to be considered safe, it should only allow you to fit at least two fingers between its edge and the side of the crib. Consider asking your crib manufacturer for a list of mattresses appropriate for the crib.
7. Go for quality paint.
If you're planning to paint the walls, use high-quality water-based paint that has no lead. Organic paints are also ideal in keeping the place child-friendly.
8. Store the toys in bins.
Keep the toys in a sturdy box or bin with soft and secure hinges. Be sure to put all the toys back in the bin once play time's over.
9. Secure your furniture with an anti-tipping device.
Big objects like drawers, bookcases, and dressers should be anchored to the wall with anti-tipping devices. If they don't come with the furniture, you can always find them at a hardware store.
10. Clear the changing table.
If the changing table is close to the crib, never put your supplies under it, including the ointments. As soon as you're done changing your baby, store away everything.
11. Use carpets or rugs with low volatile organic compounds (VOC).
These compounds are known to cause irritation on the eyes, nose, and throat, as well as headaches and even cancer. Protect your infant by using rugs or carpets with low VOC emissions. You can find them here.
Do Something Extraordinary Today!
Would you be willing to donate your old and unneeded vehicle for the benefit of sick children in your local area? If you are, then turn it over to us at Kids Car Donations.
Whatever type of vehicle that you donate regardless of its age or condition, we'll accept it and convert it into a fund-generating tool for our charity partners by auctioning it off. These nonprofits work tirelessly to accommodate the needs of ailing and disadvantaged kids in your city. We transfer the proceeds from the sale of donated vehicles to these nonprofits, allowing them to provide their young beneficiaries with quality health care, medical treatment, psychological services, and many other services.
Since our charity partners are all IRS-certified 501(c)3 nonprofit organizations, all donations given to us are tax-deductible. We'll mail to you your 100-percent tax-deductible sales receipt within 30 days following the sale of your donated vehicle. The amount you can claim as your tax deduction will depend on your vehicle's selling price as shown on the receipt.
Our team will handle all your paperwork. We will also haul off your vehicle for free wherever you reside in the country. What more could you ask for?
If you have any questions or concerns or if you want to seek clarification about something, feel free to call us at 866-634-8395 or send us a message here. You may also check out our FAQs page for more information about our vehicle donation program.

Bring Joy with Your Car Donation Now!
Bear in mind that you have the power to bring joy to the ailing children and their parents in your community. Call us at 866-634-8395 or fill out our online donation form and give them a sense of hope with your car donation now!