Be Kind to Humankind Week: 4 Ways Your Child Can Touch Lives Through Acts of Kindness
Here's How to
Imagine a world where everyone is kind to each other regardless of race, religion, or beliefs. That's something we all want. However, with everything that's going on right now, that's only wishful thinking.
There's no reason to lose hope though. Perhaps, this year's celebration of Be Kind to Humankind Week could inspire more people to be kind to one another. Observed from August 25th to 31st, the annual event is a time when people throughout the world are encouraged to show compassion and empathy toward others around them. It's the perfect opportunity to touch lives through simple acts of kindness.
Help Your Child Spread Kindness with These Ideas
Be Kind to Humankind Week is not only meant for adults; it's also intended for kids and teens. If you're a parent, you may want to encourage your little one to do some acts of kindness.
Although being kind is something most kids are natural at, it wouldn't hurt to inspire them to do even more. A little guidance is necessary. After all, that's what parents are for.
So, besides saying nice things to their friends and family, what else can your child do to spread kindness? Kids Car Donations presents four ways your child can touch lives:
Donate your child's old items to the needy.
Ask your child to pack clothes that no longer fit them and toys they no longer play with. Tell them that you're donating them to the local orphanage, impressing upon them that their old belongings can touch the lives of the orphans. That way, your child will feel a sense of worth and might even be inspired to give more.
Write thank you notes.
Have your child think of all the people they adore (aside from their parents and siblings) and pen heartfelt thank-you notes for each of them. It could be their closest friends, a nanny, their favorite teacher, or maybe your old neighbor who lives alone. Ask your youngster to list down certain qualities they admire about that person. Make sure to double-check before the notes make their way to the recipients.
Cheer up the elderly.
Old folks, especially those in senior centers or nursing homes, love company. Take your child with you to the nearest facility to entertain the residents. Make their day by narrating funny stories, playing games, and bringing delicious foods (if allowed).
Pay compliments.
Sometimes, hearing someone say nice things about you is just what you need to turn a bad day around. Teach your child to be generous in praising people for their qualities. You can even carry around sticky notes where you let them write short compliments to leave for others.
An Extraordinary Way to Show Kindness to Kids with Health Issues
Setting an example to your child is one of the best ways to instill kindness in them. Any time during the last week of August, show them how a simple act of charity can touch lives. Let your child know that you're donating your old car to Kids Car Donations to help provide medical assistance to the needy boys and girls in your community who are suffering from serious illnesses and disabilities.
We'll auction off your donated vehicle and use the proceeds to support our charity partners in funding their life-saving and life-nurturing programs for children and teens. These IRS-certified 501(c)(3) nonprofits use the money we give to provide their beneficiaries with a wide range of pediatric treatments and therapies, emotional support, and relief of pain and trauma.
Your donation will also benefit you quite substantially. You'll receive a free towing service from us at a date, time, and place of your choice. Be assured that we can collect your donated vehicle anywhere in the United States.
Your gift will also entitle you to claim the highest possible tax deduction in the next tax season.
Aside from these material rewards, you'll also have the privilege of experiencing the joy of knowing that your donation will be used to help improve or restore the health of sick children and even save the lives of those who are critically ill.
Nearly all vehicle types are acceptable for donation to us, including those that are no longer in good working condition.
If you want to know more about our vehicle donation program, including our quick and convenient donation process, make your way to our FAQs page. You can also call us anytime through our toll-free hotline at 866-634-8395 or write to us here with your questions and concerns.
Show Kindness with Your Car Donation Today!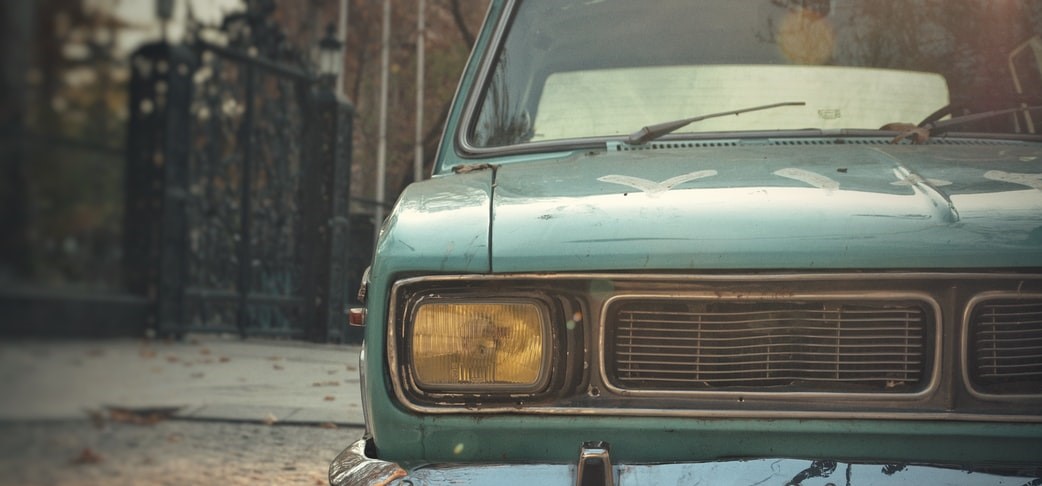 Why bother keeping an old car in your garage when you've stopped driving it for ages? Tell your child on Be Kind to Humankind Week that you'll be giving that vehicle a new and worthy purpose by donating it to Kids Car Donations. Call 866-634-8395 or fill out our secure online donation form now!