9 Facts About Christmas That Will Make Your Jaw Drop!
9 Facts about Christmas That Will Make Your Jaw Drop!
Tired of reading about the same old Christmas facts over and over again every year? We know how you feel. Don't worry, we won't let you down. This article contains anything but the usual holiday tidbits!
For one, did you know that it was considered illegal to celebrate Christmas in the United States in the 16th century? Anyone caught celebrating the Christian feast was meted with fines. It was only in 1870 when Christmas was finally proclaimed a federal holiday.
Pretty insane, don't you think? To quench your thirst for all things odd and bizarre, we've compiled a list of other jaw-dropping facts surrounding the merriest time of the year.
1. One of the most popular Christmas medleys used to be a threat.
How crazy would it be if an employee threatens their boss by singing "We Wish You a Merry Christmas" aloud in the office? Allegedly, that's how servants would make demands from their masters back in the old days when they're not themselves. Having had too much to drink, these intoxicated men would persistently ask for more booze from their lords as they sang their own boisterous version of the song.
2. What does 'X' in 'Xmas' really stand for?
Many have been led to believe that the "X" in "Xmas" is a way to exclude Christ in Christmas, but that's actually farthest from the truth. The letter X in the Greek alphabet is actually the first letter of their word for Christos or Christ.
3. Know the origin of holiday stockings.
The tradition of hanging stockings by the chimney didn't just start when someone suddenly came up with the idea. In fact, it all began when the legendary St. Nick dropped a bag of gold down the chimney of some poor guy's house. The guy's daughters happened to have hung their stockings to dry near the fireplace, and with St. Nick's tremendous aiming skills, the gold-filled bag went straight to the garments.
4. Spiders and spider webs meant good luck.
That's what Poles, Russians, and Germans believe. There's this European legend where a spider wove a blanket for Baby Jesus. Thus, the custom of decorating Christmas trees with spiders and webs was born.
5. Why candy canes?
Do you wonder why we have candy canes during Christmas? You might be surprised to learn that the trademark holiday candy was invented by the Germans to pay homage to Jesus Christ. The color red symbolizes His blood, while the J shape signifies – you must have correctly guessed it – the first letter of His name.
6. Where Christmas was first celebrated in the U.S.
While Florida's capital Tallahassee is mostly popular for its picturesque gardens, you should know that this is where our country's first Christmas celebration was held. However, it was spent differently back then – no exchanging of gifts was done and not a single Christmas tree was around. Since the holiday was mainly centered on the Christian faith, people observed the day by attending a special mass at church.
7. It's no Christmas without a trip to KFC.
For the Japanese, Christmas is all about Kentucky Fried Chicken. Because turkey meals are pretty much non-existent in most Asian countries, KFC came up with the brilliant idea of serving a "Christmas dinner" option on its menu, which consisted of chicken and wine. Although the food sounds nothing extraordinary, it became a huge hit in Japan, thanks to their marketing campaign, "Kentucky for Christmas!"
8. Christmas was supposed to be an adult version of 'trick or treat.'
Christmas was never meant to be a family holiday in the olden days. During that time, folks spent the day going door to door just like kids would do on Halloween night. Instead of candies, however, the adult revelers asked for booze.
9. 'Merry' in Merry Christmas didn't always leave merry results.
Apparently, not everybody would respond with a smile when greeted with a warm "Merry Christmas." The word "merry" for some people brought another meaning: slight intoxication.
Be the Santa to Sick Kids in Your Community
Now that your mind's stuffed with fascinating facts about Christmas, it's time to switch gears and focus on a more serious topic. As Christmas is a season of giving and spreading joy to the less fortunate, we at Kids Car Donations are encouraging you to make a vehicle contribution with us.
There are children and teens in your community who are grappling with serious illnesses and disabilities, hindering them from experiencing a jolly holiday season. One can't help but feel terrible for these kids. Rather than getting excited for their presents as they busily prepare for Santa's arrival, they find themselves helpless and too weak to even go out to appreciate the snow. It's as if they don't have the holiday spirit left in them anymore.
This is why we're reaching out to you.
Any extra vehicle that you can spare can be an invaluable source of assistance to the ailing girls and boys in your area. Once it enters our donation program, it automatically turns into a fund-generating instrument for our IRS-certified 501(c)3 nonprofit partners that are devoted to caring and saving the lives of hurting children. We'll auction off your donated vehicle and use the proceeds to support our charity partners in providing their young beneficiaries with comprehensive medical assistance including innovative solutions to pediatric health challenges, emotional support, and relief of pain and trauma.
You will also personally benefit from your contribution in more ways than one. Since we collaborate with IRS-approved 501(c)3 organizations, your vehicle donation is 100-percent tax-deductible. We'll also provide you with free towing services wherever you are in the country.
For more information about our vehicle donation program, feel free to visit our FAQs page. If you have any concerns you'd like us to address, give us a call at 866-634-8395 or send us a message online.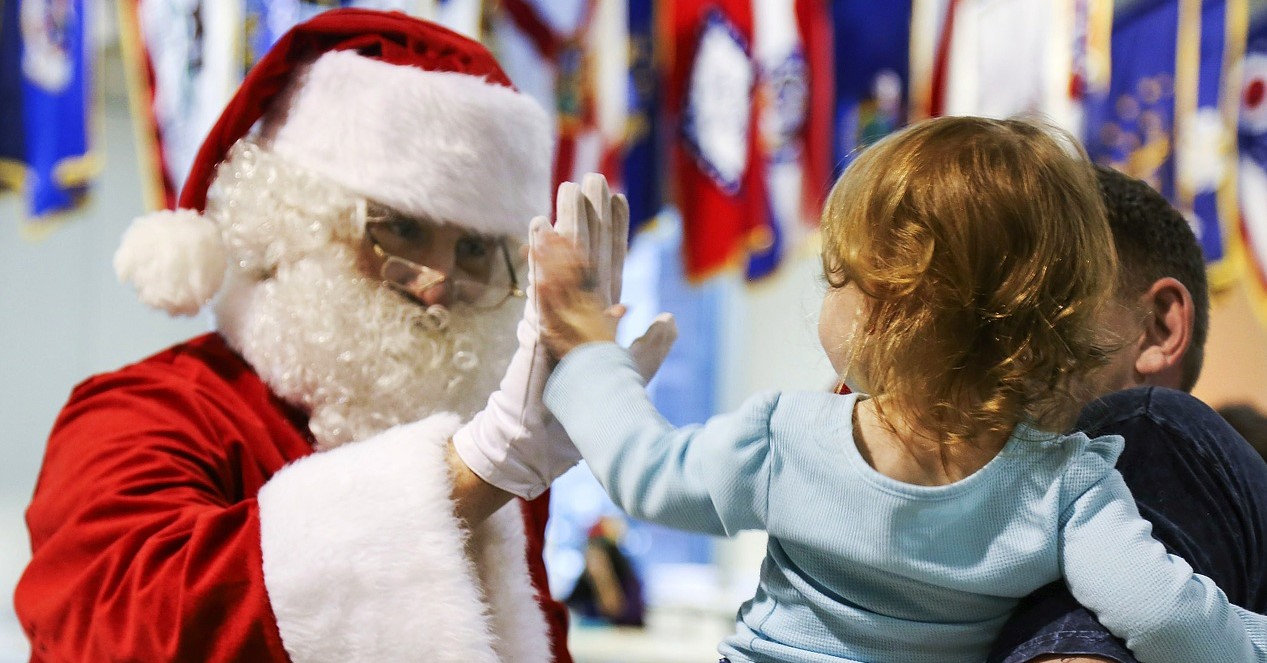 It's Time to Spread the Joy of Christmas!
Let this year's Christmas be the most special one yet. Turn your clunker into a miraculous gift for the critically ill kids in your area. Call Kids Car Donations at 866-634-8395 or fill out our online donation form to kick-start your donation now!