6 Ways to be More Productive While Working from Home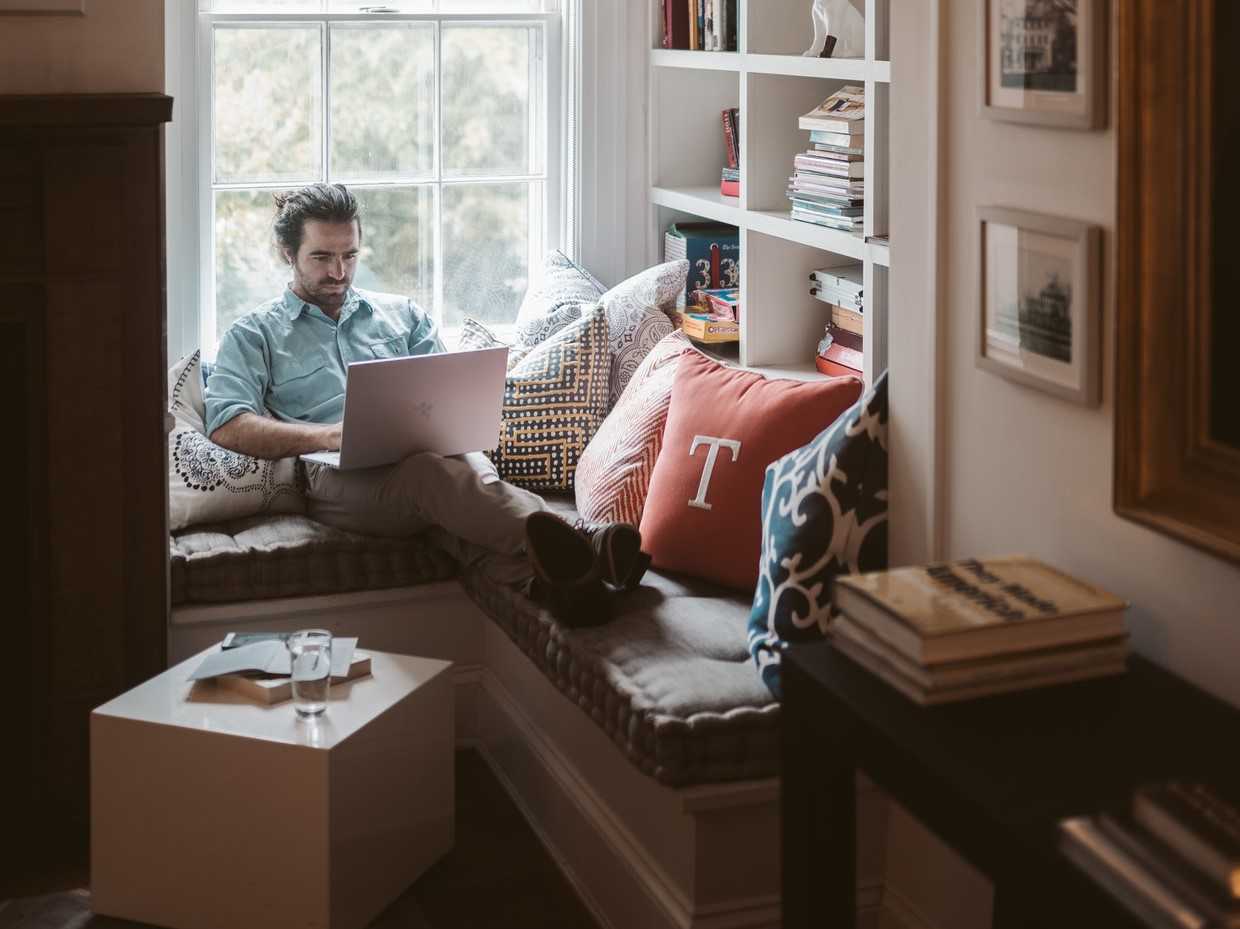 Need Help Staying Productive While Working from Home? Read On!
The coronavirus outbreak has prompted thousands of companies in the United States to instruct their employees to work from home until such a time when the coronavirus pandemic is no longer a major health threat. For people who have been longing to work freely without having to leave their homes, deal with traffic, and having their bosses check up on them each hour, the work-from-home mandate is like a dream come true.
While being a home-based worker does sound appealing, it still comes with a few downsides. Sure, you get to move at your own pace and take breaks whenever you wish to. However, what about those numerous distractions winking at you? Whether it's your dog trying to get your attention, your neighbors screaming at each other, or a constant urge to turn on the TV while you're busy finishing a project, working from home may take a little extra effort.
So, how can you keep yourself productive and efficient while tackling your workload at home? Here are 6 simple tried-and-true ways:
1. Designate a workstation.
It's crucial to have your own workspace at home. Make sure it's a quiet and stress-free zone where you're away from distractions. If you don't have a room that can be converted into a personal office, you can just set up a desk and chair in your living room, and you might want to place a divider, too.
2. Dress the part.
No, we don't mean you have to suit up or wear your complete corporate dress. Simply get out of your pajamas and slip into something casual. Studies even show that people tend to be more productive and creative when they're dressed in comfy and relaxed clothes.
3. Create a to-do list.
Since disturbances and a wandering mind are inevitable, having a checklist helps you track your progress while reminding you of your unfinished tasks. Before going to bed every night, write down all the things that should be done for the next day. You may also include your household chores and errands.
4. Minimize distractions online.
If your work requires the use of the Internet, you might already be well aware of the many temptations it brings. Whether it's Facebook, Twitter, YouTube, or just about any other entertainment sites, keeping them open on your browser tabs can hinder you from completing your tasks. Unless you're on a break, avoid these websites by all means.
5. Stick to a routine.
Working from home gives you more flexible hours, which means that you have the freedom to structure your day however you want it to go. A good piece of advice is to begin and end your day around the same hours as you'd do in your office. If you need to run errands, do them during your breaks.
6. Go outside.
Staying inside your house 24/7 can be detrimental to your mental and physical health, especially if you're living alone. Set aside some time to go for a quick stroll outside, breathe fresh air, and clear your mind. You'll come back in feeling recharged and revitalized.
You Can Help Save Lives from Home
Before you apply these productivity-boosting measures in working from home, we at Kids Car Donations would love to invite you to take part in our life-saving mission. By donating an unneeded vehicle to us, you'll help in providing treatment and health care to severely ill and disadvantaged children in your local area.
We'll sell your vehicle through an auction and use the proceeds to support the essential health care programs and services of our child-focused nonprofit partners. These IRS-approved 501(c)(3) nonprofit organizations provide children and teens facing serious health challenges with comprehensive and quality medical assistance, including free and easy access to vital health services, emotional support, and other essential health care services.
Not only is it super easy to make a vehicle donation to us, but it's also very rewarding. Your donation will qualify you to receive a top tax deduction in the next tax season. You'll also benefit from our quick, hassle-free, and no-paperwork donation process and our free pickup and towing service.
However, the best reward you'll get is the feeling of intense satisfaction, knowing that your act of charity will enable hurting children in your community to recover from their illness and even save their lives.
As for our donation process, it's only going to take a couple of minutes of your time to complete in the comfort of your home. Just provide us with your vehicle's basic information and we'll take care of the rest.
You can donate not just a car but almost any other type of vehicle whether in good condition or not. We can also collect your donation wherever you are located in the United States.
For more information, feel free to check out our FAQs page. If you have any questions, call us at 866-634-8395 or leave us a message here.
Turn Your Clunker into a Source of Hope Today

There's no better way to dispose of an unwanted vehicle than by donating it to help in the healing of sick children in your community. Call Kids Car Donations at 866-634-8395 or fill out our online donation form now!