5 Tips For Starting a Garden with Your Kids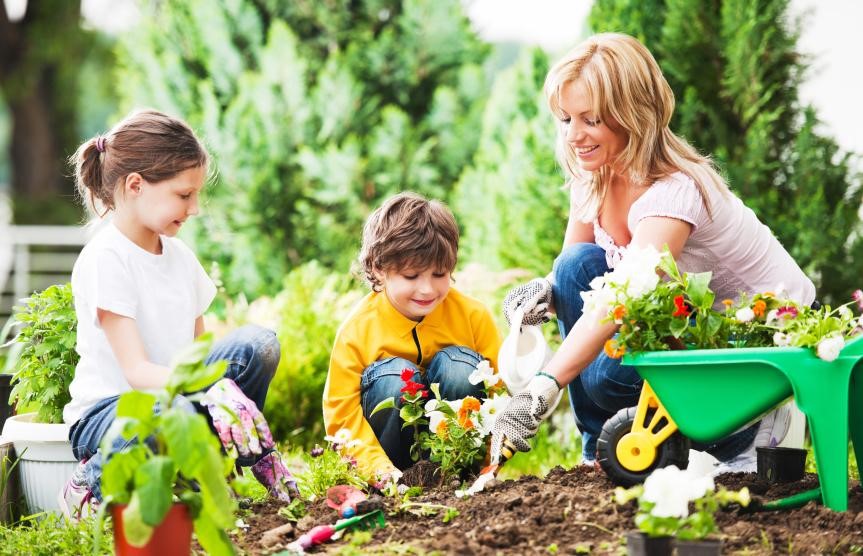 5 Tips for Starting a Garden with Your Kids
Working on a garden with your family is one of the best ways to bond with them, and these 9 tips for starting a garden with your kids will help you make sure that they will have the best experience ever. Nothing can compare to the amazing feeling of growing your own plants and vegetables and harvesting your own food.
Your child can gain valuable insights and life lessons from growing a garden full of plants. Gardening can teach them the value of life and appreciation for hard work, patience, and responsibility. It will also inspire them to foster a deep connection with nature.
To assist you as you explore gardening with your little ones, Kids Car Donations shares these 5 tips for starting a garden with your kids:
Grow food your children love!
Nothing can get the kids more excited than planting and growing food that they love eating. It will keep up their enthusiasm and provide them with the opportunity to care for their plants until they're ready to be harvested. Ask them what other plants they want to plant as well.
Don't worry about getting messy
There's nothing wrong with getting a little messy while gardening. In fact, this can also get the kids excited. Whether they're pulling weeds or mixing soil and water to create a muddy mixture, this will give them a sense of freedom that will keep them coming back to the garden.
Give the kids their own spot
Allow your children to have a garden space of their own. Have them plant whatever they want on that spot and let them take care of it. This will help them experience the joy of growing plants on their own.
This is one way of encouraging your kids to try new things. Since they usually imitate what they see, try doing what you want them to do.
For example, if you want them to eat a radish, show them that you love eating that vegetable. You can get creative by trying out new recipes using the food you grew in the garden together. This can be a great way to bond with your kids and enjoy quality time with them.
Don't limit your kids to planting! You can let them hoard some of those bean seeds or playfully hide under the sunflowers every once in a while. Gardening doesn't have to be about plants all the time, it's also a great way to enjoy the time you spend with your kids.
Donate a Car to Save Kids Today!
One of the most painful things to witness is a child fighting for dear life at home or in the hospital. If you have a soft spot for the disadvantaged children in your community who are suffering from severe illness, consider donating an unwanted vehicle to Kids Car Donations today.
We will auction off your donated vehicle and use the proceeds from the sale to support our charity partners in providing support services to seriously sick children in hospitals.
The best thing about this is that your donation will benefit not just these kids and their families but also yourself! We'll provide you with free pickup and towing services while you enjoy our quick, hassle-free, and no-paperwork donation process. Plus, we'll also send you a 100% tax-deductible receipt that will qualify you for a top tax deduction in the next tax season!
For more information on our vehicle donation program, feel free to visit our FAQs page. If you have questions, call us at 866-634-8395 or send us a message online.
You can make your car donation by filling out our secure online donation form or calling us directly. We accept almost all types of vehicles regardless of their age or condition, which means we accept even vehicles that are no longer in good running condition. We also accept vehicle donations anywhere in the United States since we have vehicle donation programs in all 50 states.

Help Heal Ailing Kids with Your Car Donation Now!
Wouldn't it be worth it to get your old car out of your garage now that you know how your donation will be used for the benefit of the ailing children in your community? Call us at 866-634-8395 and extend a helping hand to these kids with your car donation now!