4 Tips to Become a Good Neighbor
Become a Star in Your Community Using These Simple Ideas
Do you have a favorite neighbor who always comes through whenever you need something? Perhaps, you know a member of your community who you can always count on to do babysitting for you. Maybe, you have someone in your block who always sends your kids a fresh batch of cookies?
Having a great neighbor can make you feel right at home in the community. This is why the celebration of National Good Neighbor Day every 28th day in September is so important.
National Good Neighbor Day provides an opportunity to get to know your neighbors better. It also gives you a chance to say "thank you" to your good neighbors.
How Did National Good Neighbor Day Come to Being?
In the early 1970s, Becky Mattson, a realtor from Lakeside, Montana, thought it would be a good idea to create a day to fete good neighbors. She and her husband lobbied Congress for several years to designate a day to recognize the positive impact good neighbors have on our lives.
In 1978, President Jimmy Carter declared the creation of a National Good Neighbor Day. In his proclamation, Carter emphasized the importance of building friendships in communities to make them stronger.
"The same bonds cement our nation and the nations of the world. For most of us, this sense of community is nurtured and expressed in our neighborhoods where we allow each other to share and feel part of a larger family," he stated.
The proclamation originally set the National Good Neighbor Day on September 24th. However, in 2003, Congress moved the holiday to September 28th.
How Can You Celebrate National Good Neighbor Day?
Over the years, your neighbors have helped you when you ran out of sugar, watched your home while you were on vacation, fed your pets when you came home late, and generally made your life easier. National Good Neighbor Day is the perfect chance to return the favor. Here are some ideas to do that:
1. Be a good neighbor.
Being a good neighbor is not rocket science. All you have to do is treat your neighbors with warmth and friendship — just like how you would like yourself to be treated by your neighbors.
2. Say "hello."
While you may not know all of your neighbors, it always helps to greet them with a warm smile and wave when you meet them on the street.
3. Invite them over for dinner.
You can celebrate National Good Neighbors Day by inviting your friendly neighbors over to your home for dinner so you could share stories while you enjoy good food in a relaxed atmosphere. You may have limited time to catch up with the fellows living near you, but your neighbors will surely appreciate any bonding time you spend with them.
4. Share.
If you have a backyard garden, you can share your extra harvests with your neighbors. Since the fruits or vegetables are homegrown, your neighbors will surely be happy to receive those gifts from you.
How Can You Be a Good Neighbor to the Sick and Needy Kids Around You?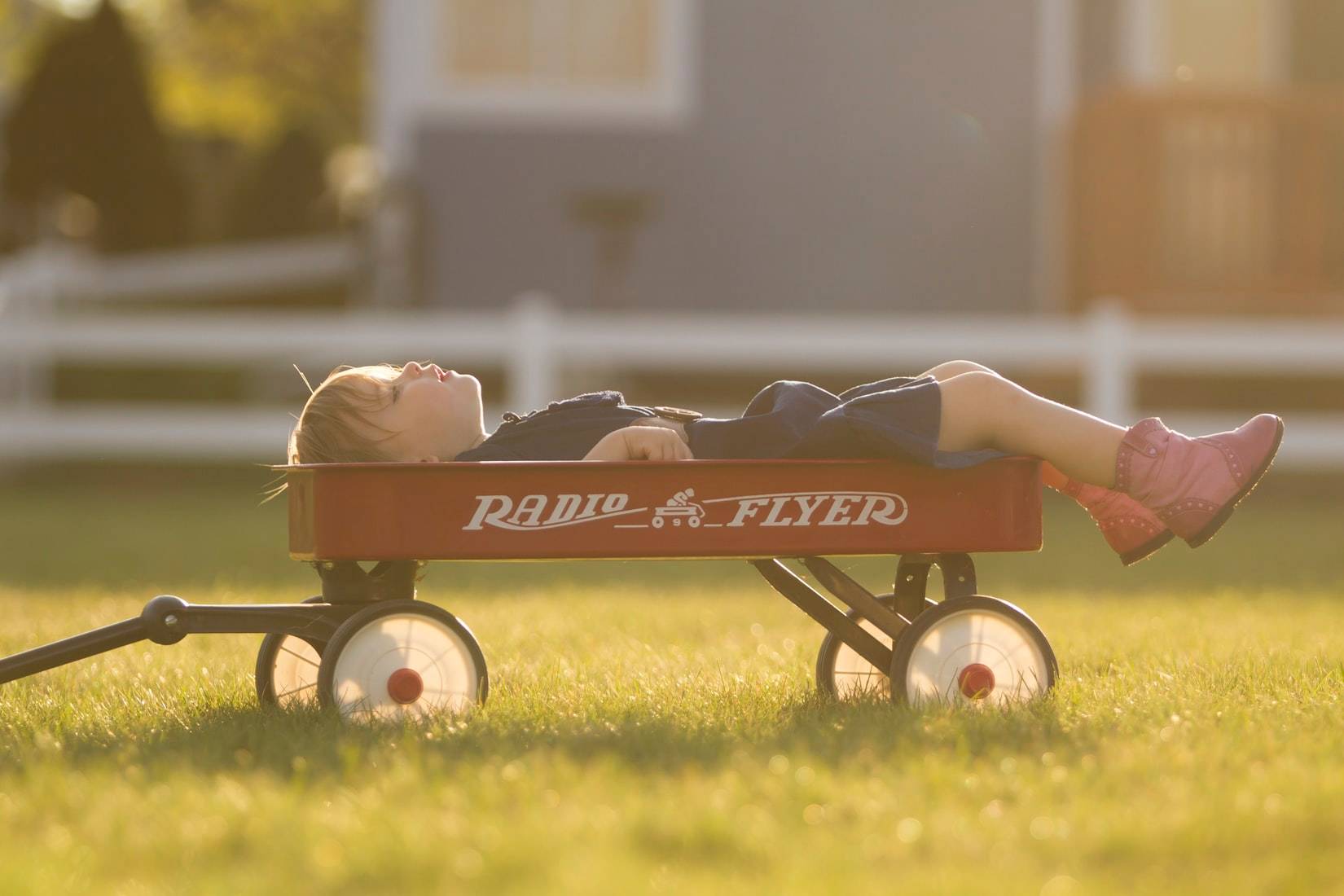 On National Good Neighbor Day, show how good a neighbor you are by extending a helping hand to the needy kids in your community who are suffering from serious health conditions. All you have to do is donate a car or any other vehicle you no longer need to us at Kids Car Donations.
We'll auction off your donated vehicle and use the proceeds to support the programs and services of our charity partners. These IRS-certified 501(c)3 nonprofit organizations provide their young beneficiaries with comprehensive and quality medical assistance, including free and easy access to vital health services, emotional support, and other essential health care services.
Our vehicle donors also get to receive their share of rewards, including the privilege to get our free towing service and a top tax deduction in the next tax season.
We accept almost all types of vehicles regardless of their condition. We also run our vehicle donation program in all 50 states, so no matter where you're located, we'll be able to collect your vehicle.
If you want to know more about our program, feel free to visit our FAQs page. If you have any questions, call us at 866-634-8395 or leave us a message here.
Be a Good Neighbor Today!
What better way to celebrate National Good Neighbor Day this September 28th than by reaching out to the boys and girls in your community who are afflicted with serious illnesses and disabilities. Show them that you care. Call Kids Car Donations at 866-634-8395 or fill out our online donation form to get started with your car donation now!