4 Awesome Ways to Celebrate May Day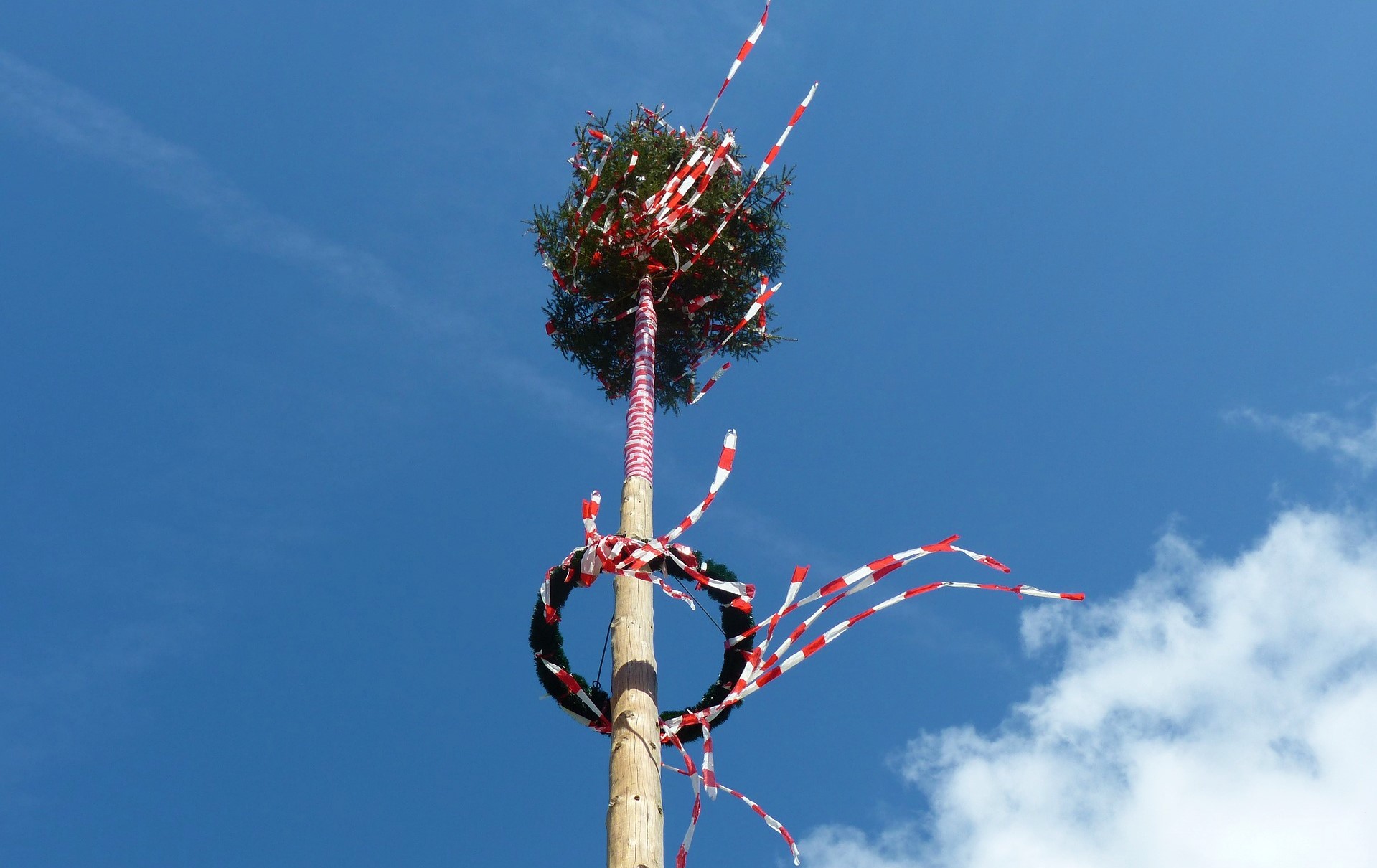 4 Awesome Ways to Celebrate May Day!
Although May Day isn't an official national holiday in the United States, countless people all over the country and throughout the northern hemisphere celebrate it in different ways and for different reasons. Some folks who want to celebrate all things spring dance around a maypole while others who want to observe International Workers Day march for working mothers.
Is It Related to the May Day Distress Call?
May Day is actually not related to the "mayday" distress call you commonly hear in movies. The word came from the French word m'aider which translates to "help me." The word was coined by an airport radio officer in London who thought of creating a universal code that would easily be understood by both the pilot and the ground crew and officers.
How May Day Came to Be
The history of May Day goes way back in the early 18th century when people in Europe celebrated it to mark the transition from spring to summer. They did so by filling baskets with flowers and leaving them on their neighbors' doorsteps. This tradition eventually became a part of the American culture when Europeans who migrated to the United States continued to observe this tradition.
Before long, Americans started to participate on the May Basket Day. However, when the Industrial Revolution took place between the late 19th and early 20th century, May Day took on a different meaning. It was during this time when American workers pleaded for shorter working hours, participating in protests and staging walkouts.
In other words, May Day is both a celebration of springtime joy and social activism.
What Are the 4 Awesome Ways to Celebrate May Day?
Today, May Day is celebrated in 66 countries as International Workers' Day. However, in some parts of the world, they still consider it as the celebration for the first day of spring. No matter how you choose to celebrate the event, Kids Car Donations shares these 4 awesome ways to celebrate May Day:
May Day is the start of spring in certain parts of the world, which in turn means renewal. Embrace the beauty of nature and contribute something for its preservation by planting trees or growing plants.
May Day won't be complete without the requisite maypole. To make your own, you'll need a tall wooden pole and a bunch of ribbons to decorate it with. Once you're done, you can have a blast dancing around it with family and friends!
Talk to Someone About Their Rights as Workers
If you took the time to talk to someone about their rights as workers, you'll have the chance to gain valuable insight about fair and equal wages as well as opportunities for all.
Write a Letter to a Government Representative
If you want to raise your concerns about labor laws, one of the best ways to make your voice heard is to send a letter to your elected government official. Who knows, you might find support for the policy changes that you want to make happen.
No matter what part of the world you live in, May Day just won't be the same if you don't take part in the action. The key is to make the best out of each activity you choose to do.
Donate a Vehicle to Help Ailing Kids
While the whole world is busy fighting for the rights of workers and celebrating the coming of spring, you can also do life-saving activities on May Day as well. If you donate a vehicle to Kids Car Donations, you'll be helping heal the seriously sick children of needy families in your community. We will auction off your donated vehicle and use the proceeds to help fund the programs of our charity partners that cater to children facing serious and life-threatening illness.
In return, you'll enjoy our free pickup and towing services, quick and convenient donation process, and the opportunity to get a healthy tax break in the next tax season.
For more information on our vehicle donation program, check out our FAQs page. If you have questions, call us at 866-634-8395 or send us a message online.
You can make your car donation by filling out our secure online donation form or calling us directly. We accept almost all types of vehicles regardless of their age or condition, which means we accept even vehicles that are no longer in good running condition. We also accept vehicle donations anywhere in the United States since we have vehicle donation programs in all 50 states.
Lend Sick Kids a Helping Hand on May Day
Make this year's May Day memorable for families with sick children in your community! Call us at 866-634-8395 and lend them a helping hand with your car donation today!